[01/03/2023 02:53]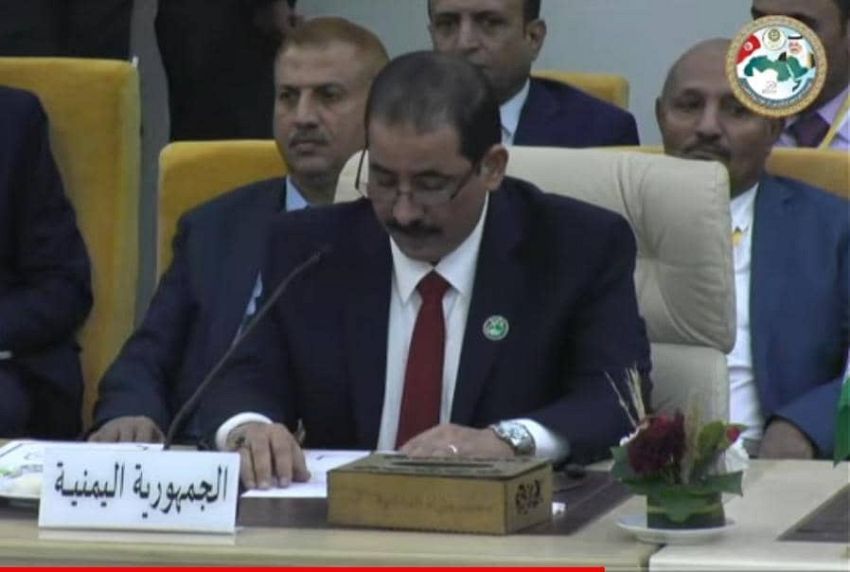 Tunisia – Saba
Interior Minister Major General Ibrahim Haydan said, "The efforts of the Arab coalition to support legitimacy in Yemen and the cooperation of the international forces with the Yemeni Coast Guard forces have contributed to thwarting many attempts at smuggling of weapons and drugs."

He stressed the need to work at a greater pace to win the battle against smuggling, terrorism and money laundering. funds.
In Yemen's speech delivered during the meeting of the Council of Arab Interior Ministers held in Tunis, Major General Haydan explained that the legitimate government sought from the first moment to announce the formation of the Presidential Leadership Council towards going for sustainable peace, ending war and conflict, and completing the requirements of the transitional period, and that ending the coup was the main goal of the Council, but external ambitions Iran took advantage of the transitional period and saw in Yemen a soft ground from which to launch a threat to the countries of the region.

He reaffirmed that the clear servitude between the Iranian-backed Houthi militia and the rest of the terrorist organizations, which was in its clearest form in the announcement of the exchange of prisoners and the exchange of experiences, training and weapons, is practical proof of the credibility of the decision of the General Secretariat of our esteemed Council to label the Houthis as a terrorist group.

He pointed out that the Ministry of the Interior is working within the framework of achieving the goals of the Presidential Leadership Council and continuing to unite and unify all security services to confront the forces of terrorism and organized crime gangs.


---

President Alimi renews adherence to political solution references, and to not compromise state legal status

President al-Alimi receives US envoy for Yemen

Leadership Council Chairman meets Iraqi Prime Minister

Leadership Council Chairman meets with Director-General of UNESCO

FM meets USAID deputy administrator

FM: The Safer tanker issue could have been resolved years ago at a much lower cost

Consultation Commission holds extraordinary meeting to discuss developments in de-escalation efforts

National Committee informs Arab ambassadors on field investigations

Al-Erada meets with leaders of political parties and organizations in Marib Governorate

Leadership Council Chairman meets Bahraini FM