[15/09/2021 12:16]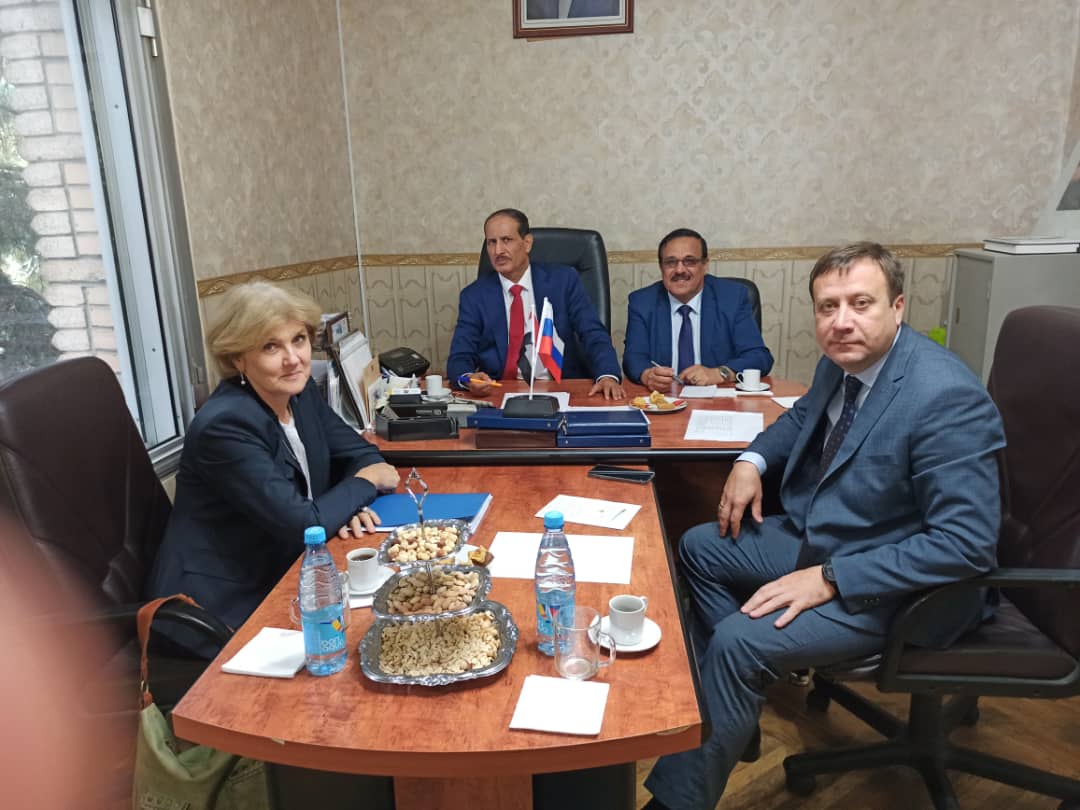 MOSCOW-SABA
Cultural advisor in Yemen's embassy in Russia Dr. Anwar Assobaihi held today discussions with the Deputy Chairman of the International Agency Sevstov Antolovitch and Head of the Educational and Sciences Department in the Russian Foreign Ministry Velonova Alexandervna.

Yemeni-Russian cultural relations and cooperation was key point of the conversations.

Challenges facing the Yemeni students in Russia and measures to ease visa procedures by the Russian embassy in Cairo were also discussed.

Assobaihi explored more Russian scholarships for the Yemeni students.

The Russian official stated that the request for further scholarships will be put forward to the International Agency to consider and say the final word about.


---

Yemen calls on the UNSC, IC to remove Houthi-imposed blockade on al-Abdia District in Marib

Vice President discusses with Swedish Envoy peace efforts in Yemen

Arab Parliament: Houthi militia attack on al-Abidia Hospital a war-crime requires international action

Al-Ashabi discussed with Pakistani official military escalation

Report: Up to 2451 crimes by Houthi militiamen in al-Abidia District

Planning Minister appreciates WB actions in Yemen

Houthis-laid landmines kill, mutilate hundreds Yemeni children

FM discusses with Serbian counterpart common concerned issues

Al-Eryani launches an appeal to UN, IC to break Houthi-imposed blockade on al-Abidia District

Political parties alliance condemns Aden terrorist attack