[28/02/2019 11:52]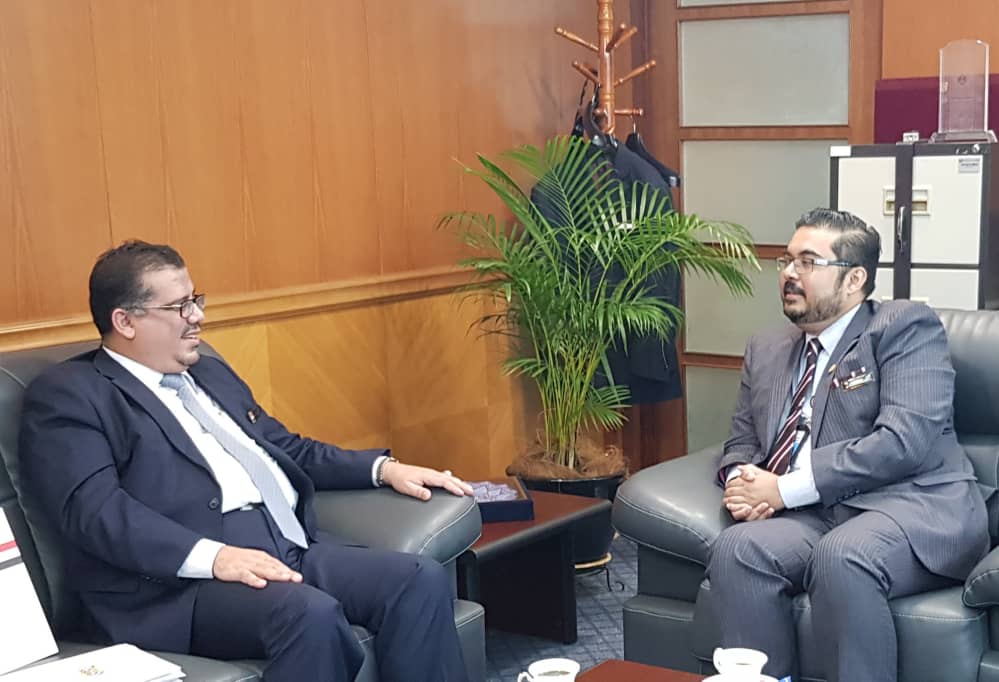 KUALA LAMPUR-SABA
Yemen's Ambassador to Malaysia Dr Adel Bahomeid met Thursday with Under-Secretary of Malaysian Foreign Ministry for Western Asia Fairuoz Rozali.

Conversations focused on topics pertaining to bilateral cooperation between the two countries in several spheres.

Discussions also touched upon the situations in Yemen, mainly developments relating to the implementation of Sweden Agreement about redeployment in Hodeidah and its seaports.




---

FM calls on IC to press for reaching political settlement

FM: Houthi escalation threatens peace process, exacerbates humanitarian crisis

Azendani, UNA Director discuss media cooperation

FM appreciates Polish support for Yemen

Yemen calls on the UNSC, IC to remove Houthi-imposed blockade on al-Abdia District in Marib

Vice President discusses with Swedish Envoy peace efforts in Yemen

Arab Parliament: Houthi militia attack on al-Abidia Hospital a war-crime requires international action

Al-Ashabi discussed with Pakistani official military escalation

Report: Up to 2451 crimes by Houthi militiamen in al-Abidia District

Planning Minister appreciates WB actions in Yemen