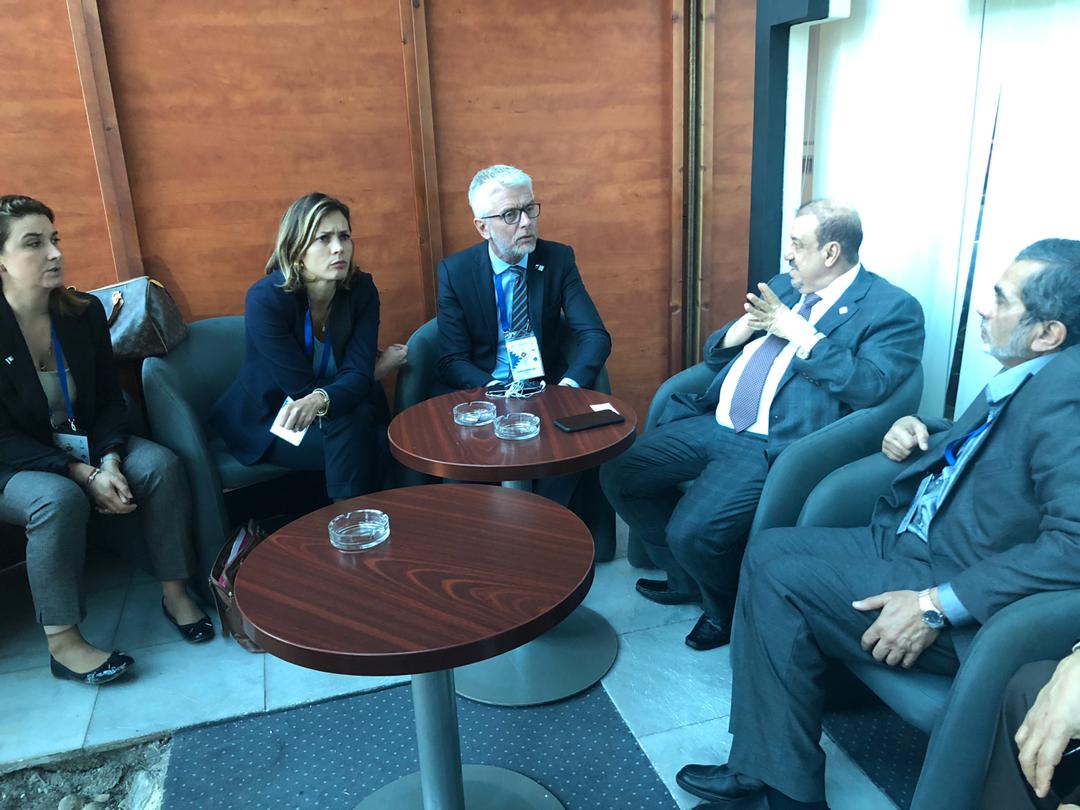 BELGRADE - SABA
On the sidelines of the 141st the Inter-Parliamentary Union (IPU) Assembly in Belgrade, Speaker of Yemen's Parliament Sultan Al-Barakani met the head of the French parliamentary delegation to the event, Hubert Julien-Laferrière, the stages of political and security developments in Yemen.
They also reviewed the military coup that the Houthi militia mounted in September 2014 and the catastrophic cnsequences that ensued since then on security, humanitarian and economic levels.
Barakani reviewed the government's engagement in different rounds of peace talks with the militia to end the coup and war peacefully.
He stressed that the parliament has played and still plays an important role in promoting the values ​​of dialogue and the rule of law and respect for state institutions, and supports the efforts of the UN Special Envoy to Yemen, Martin Griffiths.
He appreciated the French support to Yemen calling on the French National Assembly to contribute to the efforts of the Yemeni government to restore security and stability and end human suffering caused by the Houthi coup.