[12/09/2020 04:14]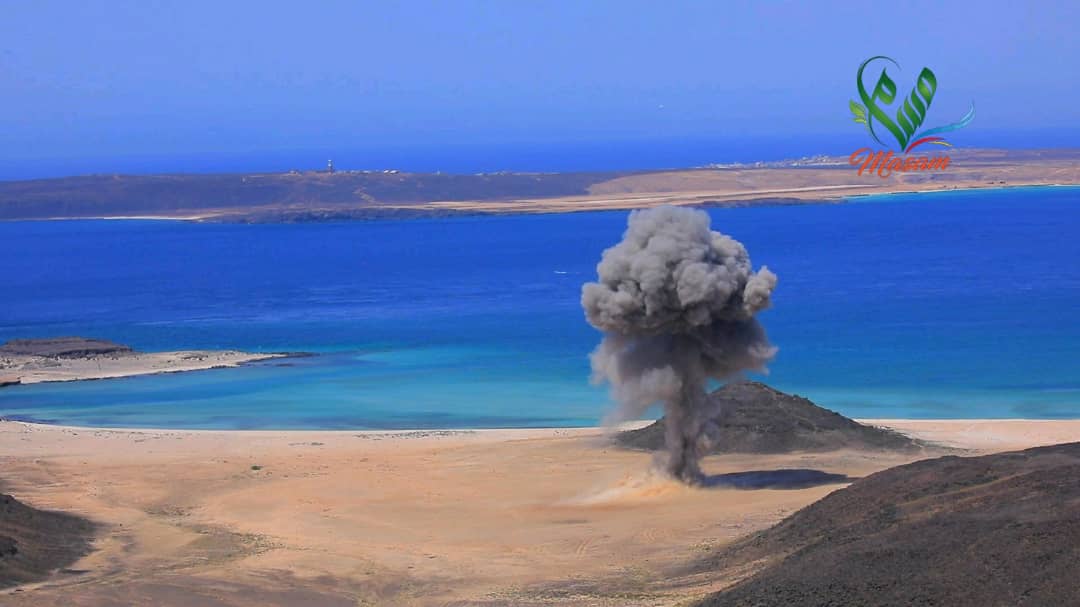 HODEIDAH-SABA
KSrelief Demining Project in Yemen "MASAM" reported to have destroyed 1155 of landmines, Unexploded ordinances (UXO) and explosive devices in the western coast of Yemen. It is the 80th operation of its kind in Yemen and 28th one in the western coast to be carried out by MASAM.

The General Director of MASAM Osama al-Qusiebi said the destruction operation carried out in the area of Bab el-Mandab included 313 anti-armored vehicles, 313 fuses, 203 UXO, 315 detonators, 5 anti-personnel landmines and 6 booby-trapped missiles.

Since it has begun its mission in Yemen in 2018 MASAM has managed to remove up to 183 thousand landmines, UXOs and explosive devices planted by Iran-allied Houthi militiamen in different Yemeni regions.
MASAM has got 32 teams distributed to 8 governorates.


---

Al-Barakani to Lenderking: We're ready to make peace but Houthi militia hasn't yet

Yemeni Network for Rights & Freedoms documents 6,476 Houthi violations against women

Yemeni-Pakistani parliamentary cooperation discussed

Symposium reviews Houthi terrorist practices against minorities

FM briefs his Arab counterparts on peace prospects in Yemen

Bin Mubarak, his Gabonese counterpart discuss bilateral relations

Egyptian President receives Defense Minister al-Maqdashi

Health Minister: 14 oxygen factories to be established at $4mln

'MASAM' removes 1351 Houthi-laid landmines in a week

VP meets UN Humanitarian Coordinator