[14/07/2022 05:55]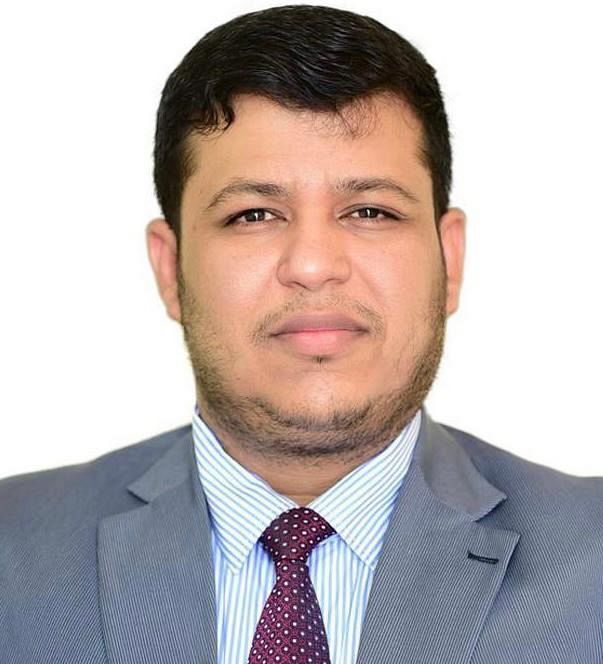 Riyadh – Saba
Deputy chairman of the Presidential Leadership Council, Dr. Abdullah Al-Alimi, welcomed the statements of US President Joe Biden regarding Yemen, stressing his confidence that the Yemeni issue will receive the attention it deserves during Biden's visit to the region and his meeting with Arab leaders at the historic summit hosted by the brothers in the Kingdom of Saudi Arabia as a crisis on which hinges the future of security and stability in this strategic region for the security and stability of the world.

Al-Alimi stressed in a statement to the Yemeni news agency (Saba) that the steadfastness of the humanitarian truce sponsored by the United Nations in Yemen and its transformation into a milestone from which a safe political path towards peace is launched depends on the extent to which the Iranians stop interfering in Yemen and the Houthi militia commits to the terms of the truce agreement.

He stressed that it is the right of the people and the Yemeni government to prevent the blatant Iranian interference, end the Houthi coup, restore the state, and establish a lasting peace that would save Yemenis, preserve their institutions, identity and national principles, combat terrorism and ensure the security of the region.

Al-Alimi pointed out that the Houthi militias' intransigence and non-compliance with the terms of the truce despite the Republic of Yemen's acceptance of the humanitarian truce proposal and its welcome for the efforts of the UN and US envoys and the support of the Coalition to Support Legitimacy led by the Kingdom of Saudi Arabia for its success in order to alleviate the suffering of our people and in the hope of opening the doors of a serious and lasting peace.


---

Report: Houthi militias blamed for recruiting 246 child in 6 months

Ministry of Industry decries Houthi militias for getting the Yemenis starving

Prime Minister: We've to explore permanent solutions to power shortages

Baggash confers with Chinese diplomat over Houthi militias' escalations

Yemen participates in 26th session of the Committee on Science and Technology for Development

Eryani expresses surprise over international silence for Houthi abuse and atrocities against journalists

President al-Alimi: We're very keen to get all detainees released

The Ad hoc committee tasked with revising lists of the students abroad reports to prime minister

Prime Minister chairs joint meeting with the two Ministries of Defense, Finance

President al-Alimi meets with presidency of consultation authority