[07/10/2018 01:18]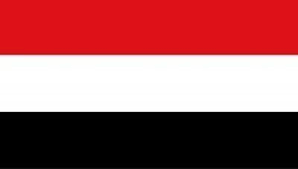 ADEN-SABA
The Yemeni Government has strongly condemned the putschist militia's recurring atrocities against armless civilians in the capital Sana'a, as it happened recently by assaulting Sana'a University's female students, arresting them and taking some of them into unknown place where nobody knows about their fate.

In a statement to the Yemeni News Agency (Saba) obtained a copy of, the Government said" This offense comes within several similar atrocities carried out by Iran-backed Houthi militia against the civilians since it has waged the war on the Yemenis more some two decades .. the militia basically has been established on the basis of violations, violence and terrorism".

The statement added" The Yemeni Government while it denounces such terrorist practices, it stresses the Yemenis' rights to cry out against the putschist militia which destroyed life, carried out coup against the state and order, looted the state's foreign currency reserves estimated at $5 billion".

The statement indicated that the militia committed-- it has continued to do—hundreds of crimes and violation against the civilians since it has carried out the coup d'état in September 2014, pays no attention to international and humanitarian laws, nor moral norms.

The Government called on the Intel, UN and interested humanitarian organizations to condemn these systematic and repeated crimes the putschist militia has been committing on daily basis.




---

FM: Evacuating all Yemeni citizens in Port Sudan evacuated

Arab-Chinese Forum puts emphasize on the unity, sovereignty and territorial integrity of Yemen

MASAM removes 875 Houthis-laid landmines in a week

Leadership Council chair praises GCC for supporting Yemen and its just cause

Higher Education Minister reviews with ILO implementing apprenticeship program

President al-Alimi convenes high-profile meeting includes Speakers of Parliament, Shura Council

Family killed and wounded as they drove over Houthi landmine in north Yemen

National Investigation Committee holds discussions with a team of Yemen Sanctions Panel

Eryani condemns Houthi storming of annual meeting of Baha'i sect and arrest of 17 participants

Dr. Abdullah al-Alimi praises American role in fighting terrorism, controlling weapons smuggling