[25/09/2022 03:14]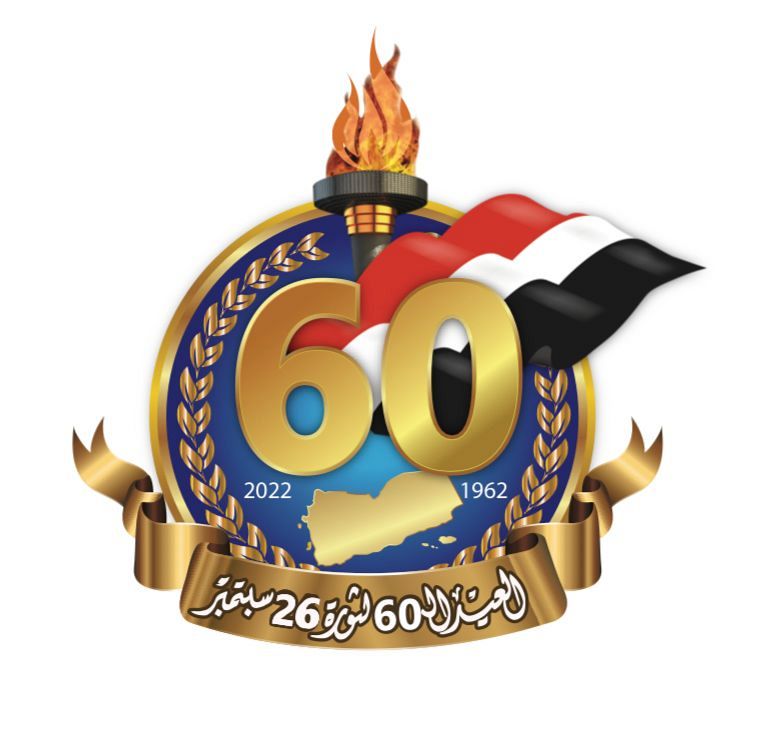 Aden – Saba
The 60th anniversary of the 26 September 26, 1962, against the priestly Imamate regime, emphasizes the need of Yemenis to preserve the republican system, and to continue the march of national struggle against the new Imams represented by the terrorist Houthi coup militia, until the end of their coup against the legitimate authority, at the end of September 2014 AD.

This national occasion represented a milestone, a historical achievement, and an important transformation that Yemen has witnessed in the modern era. With it, the homeland moved from the era of the Imamate priestly darkness to the era of the republican regime and the state that accommodates all its sons. It also emphasizes the Yemenis' belief in the importance of salvation from the Houthi coup and the end of the war, and the start of a restoration, building of a modern civil state based on the foundations of democracy, freedom, justice, equality and equitable distribution of power and wealth among all the people of the country without exception, taking into account the treatment of bygone errors, taking firm steps towards the future, embodying and deepening the culture of peace and development in all parts of the country and strengthening the spirit of national belonging .

The celebration of this occasion coincides with political and field changes at the national level, the most prominent title of which is "Strengthening the unity of the national ranks for victory for Yemen and Yemenis", and this was evident through the broad alignment of all national forces, and the formation of the Presidential Leadership Council headed by His Excellency President Dr. Rashad Al-Alimi, on the basis of consensus and partnership, to complete the implementation of the tasks of the transitional period and work to end the war and establish peace, and this important transformation was met with positions of support, blessing, support and backing on a large scale at various levels locally, regionally, Arably and internationally.

The Yemenis demonstrated their resemblance to the eternal September 26 revolution, by rallying behind the new political leadership represented by the Presidential Council, and embodying them on the ground, strengthening the national ranks, rejecting intolerance, hatred and disparities, giving priority to the supreme national interest, embodying the pure Arab identity, and emphasizing their refusal to copy and apply the Iranian experience to them.


---

Prime Minister initiates roundtable discussions between government and UN in Aden

Dep. Chief of Staff talks with European Ambassadors over Houthi militias' escalations

Minister Buhaybeh, UNFPA representative discuss interventions in health sector

Chairman of Presidential Council arrives in Dubai to participate in climate summit

Foreign Ministry condemns Dutch parliamentarian's denial of the rights of Palestinian people

Council of Ministers reviews economic, financial, monetary reforms

Yemen presidential council chairman confirms full support for Egypt's position toward Palestinian cause

Leadership Council chairman welcomes temporary truce in Palestinian territories

Yemen welcomes ceasefire agreement in Gaza Strip

Ambassador Al-Maytami participates in Belt and Road Initiative conference in Jinhua, China