[13/10/2020 12:02]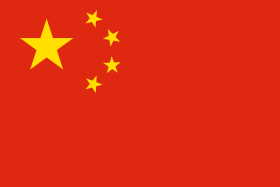 CAIRO - SABA
China's Foreign Minister Wang Yi confirmed that his country will play a positive and constructive role in the UN Security Council to reach an appropriate proposal for resolving the conflict between the government and the Houthi militia holding the dangerously decaying oil tanker in the Red Sea.

The Houthi militia are holding the tanker hostage since 2015 and not allowing any maintenance to it which threatens a spill of 1.4 million barrels of crude into the sea, a catastrophe of epic proportion on Yemen and other Red Sea countries.

In a written message to the speaker of the Arab Parliament, Dr. Meshaal Al-Salami, the Chinese Foreign Minister China's understanding of the danger that Safer oil tank now poses and therefore will address the issue in the Security Council.

The Chinese remarks come in response to an urgent message on September 25, Al-Salami had sent to the international community AD appealing for preventing the disaster that Safer threatens.

Al-Salami's letter had warned of the huge environmental, economic and humanitarian catastrophe that would result from the explosion of the oil tanker and spill of that huge quantity of oil into the sea.


---

Chairman of PLC receives Saudi Deputy Minister of Defense to discuss fast-track for development assistance

Marib government receives request from International Relief to open an office

Yemen warns of Houthi militia's excessive use of landmines

PM chairs meeting with GACAM to discuss airports improvement

Governor of CBY discusses with WB promoting institutional work

PM offers condolences to Jordanian counterpart over the victims of Aqaba port

Yemeni-Pakistani relations discussed

Local Administration Minister discusses with Hodeidah Governor the humanitarian situation

Amb. Bin Safa'a hands over a letter to Kuwaiti Crown Prince from President al-Alimi

President al-Alimi to Grundberg: It is important to open Taiz routes before approaching other files