[29/07/2017 12:04]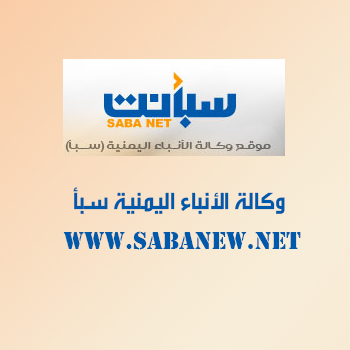 ADEN-SABA
The Council of Ministers of the government of Yemen has denounced repeated attempt of targeting Makka, the holy site and Qibla of Muslim people, by firing a ballistic rockets Thursday, which is a flagrant act provokes more than million Muslem by a terrorist gang supported and controlled by Iran.

Persistence of Houthi-Saleh's militias, who are Iran tools and tails in Yemen, on targeting the holiest spot on the earth and Muslims' Qiblato which all Muslims directs their prayers, clearly shows those who stand behind such atrocities since 1970s for sectarian incitement, said the council in release issued on Friday.

The council noted that the firm deterrence to curb Iran hands in Yemen by the Arab Coalition for Supporting Yemen's legitimacy reflects its awareness of the threat of the danger not only against the Gulf and the Arab Region but also on the whole world.

The council reaffirmed rejection and denouncement of Yemeni leadership, government and people to the terrorist attempt by the militias, renewing support to Saudi Arabia and its wise leadership in facing all those who try to harm the kingdom's security and stability.

The council repeated its call to Arab and Islamic nations to support the government of Yemen and the Arab Coalition to restore the state from rebel militias and aborting their dangerous and destructive agenda and those who support them.

It urged the UN, the Security Council and the Islamic Cooperation Organization for quick intervention to put an end to Iranian stark interferences via their destructive tools in the region.

The government's release emphasized on regaining the state, upending the coup and implementing the three internationally acknowledged references; the GCC Initiative, the Outcomes of the National Dialogue Conference and the UNSC's Resolution 2216 as a solution to beat Iran and its tools.






---

Parliament Speaker inspects expanding constructions in Makah Port

President al-Alimi arrives in Riyadh to contribute to Arab-Chinese Summit

Al-Eryani: Iran's regime continues supply Houthi militia with weapons

President al-Alimi flies to Riyadh to participate in Arab-Chinese Summit

Basohaib discusses with Pragma capacity building program for planning ministry's personnel

Japan offers package of humanitarian aids worth $19 million

President of Leadership Council receives final report of the Security and Military Committee

Brig. Tariq Saleh and Al-Barakani lay foundation stone for two water projects in Dhubab district

Oppenheim: Negotiating with the Houthi militia is difficult

US Envoy: The actions committed by the Houthi militia constitute an insult to the international community