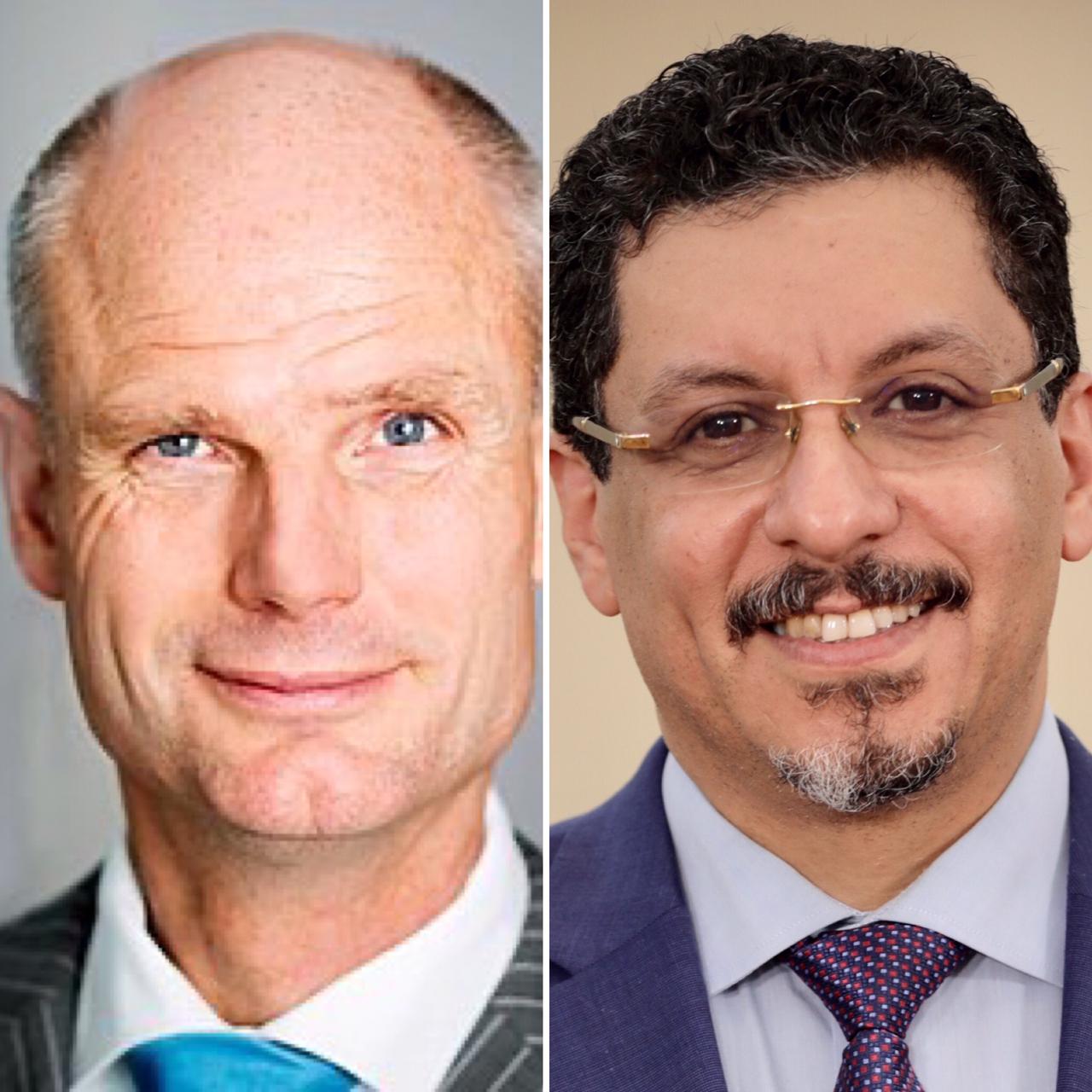 ADEN - SABA
Yemen's foreign minister told his Dutch counterpart that the failure of "the international community to blame Houthis for the humanitarian misery does not help in resolving the issue outright."
In a video call with Stef Blok, Ahmed Awadh Bin Mubarak said the humanitarian crisis in his country "is man-made: the work of the Houthi terrorist militia."
Bin Mubarak said the Yemeni government is exerting efforts to facilitate the work of international aid agencies as a mitigation to any impact from the US designation of the theocratic Houthis as a terrorist organization.
Bin Mubarak cited the Houthi systematic policy of impeding humanitarian work of international organizations over the past years which exacerbated the crisis to its current level. He promised to end the Houthi coup and Yemen's humanitarian woes the militia brought upon the country.
Bin Mubarak praised the Dutch continuous support to Yemen.
Blok renewed his country's commitment to continue supporting Yemen in the field of humanitarian crisis alleviation and finding a political solution to the conflict.
The Dutch officials also condoled Yemen over the casualties of the 30 December terrorist attack on Aden International Airport.