[10/12/2022 05:25]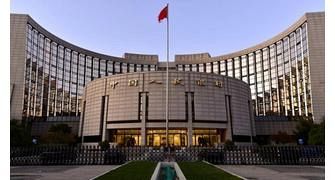 BEIJING-SABA
Chin announced that it is going to issue treasury bonds for three-year-term with total cost ¥ 750 billion about $108 billion to support its economy.

The Chinese Finance Ministry stated in a statement carried out by the Chinese Xinhua News Agency that the treasury bonds will be issued on the 12th of this month, December 2022 and will be targeting certain banks in the market bonds between the banks.

The Ministry noted that the Bank of Chinese People (the Central Bank) will also run open market operations with the banks in reliance.


---

IMF approves a $15.6 billion loan program for Ukraine

AIRBUS announces € 4.2 billion net profits in 2022

China to issues treasury bonds worth $108 billion

Wall Street Closing

Deputy Oil Minister discusses resumption of oil block operation in Shabwah