[23/06/2022 02:26]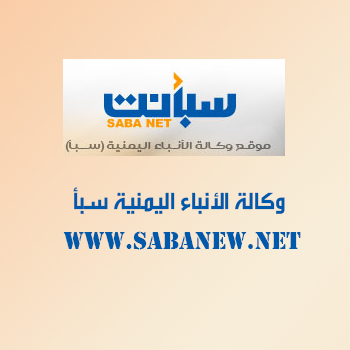 Aden – Saba
Ten government soldiers were killed and others were wounded in two separate terrorist operations committed by al-Qaeda terrorist elements, during the past hours in Abyan and Shabwa governorates in southeastern Yemen, a military source has said.

The source told Saba that "at exactly six o'clock in the evening on Tuesday, June 21, 2022, a number of soldiers were on a military pick up car heading for a routine assignment when terrorist elements affiliated with Al-Qaeda ambushed them on the coastline between the regions of Ahwar and Al-Khobar, and that crime resulted in the martyrdom of three soldiers and the wounding of three others, and the terrorist elements kidnapped two of the wounded troopers and finished them off before a military force was sent to pursue the terrorist elements and recover the bodies of the martyrs.

In Shabwa governorate, the military source said that five members of the armed forces were martyred and others were wounded, on Wednesday morning June 22, 2022, in a terrorist attack carried out by al-Qaeda terrorist elements that targeted a military force in the city of Ataq, the capital of Shabwa governorate.

The source added that those elements targeted members of the Shabwa Defense Forces' Second Brigade while they were carrying out their duties at a security point at the eastern entrance to Ataq, the provincial capital, and the terrorist attack resulted in the death of five soldiers and the wounding of others.

The source said that such terrorist attacks reveal the extent of cooperation between Al-Qaeda and the Houthi terrorist groups, stressing that these terror attacks won't dishearten the armed forces, from carrying out their constitutional duties in fighting terrorism and the conspiracies that stalk the security and stability of the country .

He also stressed that the military and security services will work to pursue terrorist elements and bring them to justice to receive a just punishment.

The source called on the heroes of the army and security forces to be more vigilant and ready to thwart subversive plots and ambitions.


---

Yemen, Arab Monetary Fund sign agreement worth one billion dollars

Defense Minister heads to UAE on an official visit

Parties to Ottawa Agreement on landmines agree to keep support to Yemen five year more

Yemen participates in OIC Standing Committee meeting in Istanbul 11/26/2022

Leadership Council member Brig. Tariq Saleh discusses conditions of Dhubab district

Chief of Staff discusses with Saudi Counterpart promoting military cooperation

Kuwaiti Najat Charity launches relief campaign to displaced people in Taiz

Finance minister emphasizes training customs senior agents

Justice Ministry participates in workshop on maritime security, cross-border crime

Presidential Leadership Council considers repercussions of Houthis' terrorist attacks