[08/05/2022 05:55]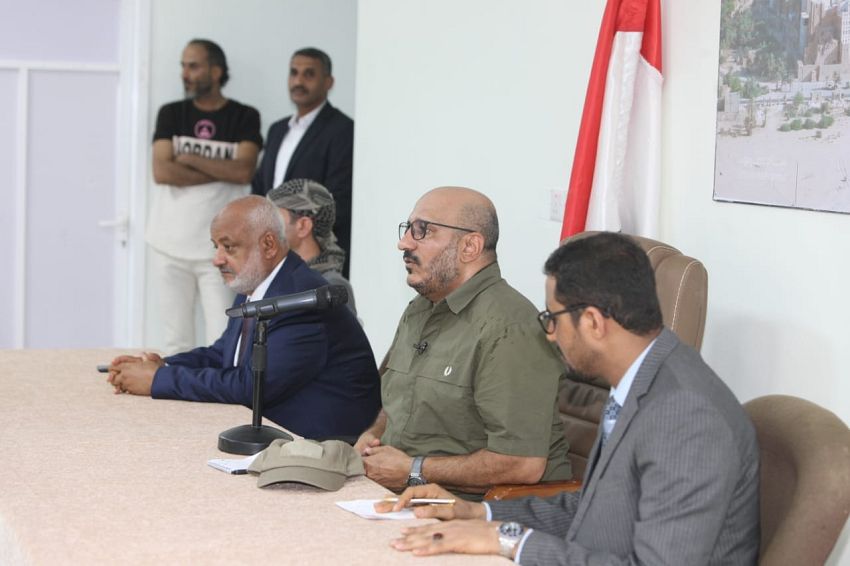 HODEIDAH - SABA
Brigadier General Tariq Saleh, Vice Chairman of the Presidential Leadership Council met with the leadership of the Hodeidah local authority, directors of executive offices, security and military leaders, political and social figures, and women and youth leaders in the Governorate.

During the meeting, Brigadier General Tariq Saleh conveyed the greetings of the President of the Presidential Leadership Council, His Excellency President Dr. Rashad Al-Alimi, and members of the Council, to the leaders of the local authority and citizens in the governorate.

Brigadier-General Tariq Saleh said that the Presidential Leadership Council came to make peace and for the people of Yemen to make them enjoy freedom and democracy and restore their dignity that was robbed by the Houthi militias that came to implement the agendas of Iran and the Khomeini revolution and to impose foreign ideas on our people through cultural courses and by the language of firepower.

The Vice Chairman of the Presidential Leadership Council stressed that Yemen is an integral part of the Arab world and will not abandon its Arabism, and therefore we are fighting and resisting the Houthis with all we can and with the support of the brothers in Saudi Arabia and the United Arab Emirates, in order to remain part of our Arabism.

Brigadier-General Tariq Saleh referred to the suffering of citizens in the unliberated areas, and said: We know how they suffer from the de facto Houthi authorities from violations, killing, looting, looting homes and bombing mosques, and we all know the procedures and violations that occur, the latest of which is the executions that took place for the sons of Tihama martyrs, whom the Houthis killed without any justification but to satisfy his vanity of their militia."


---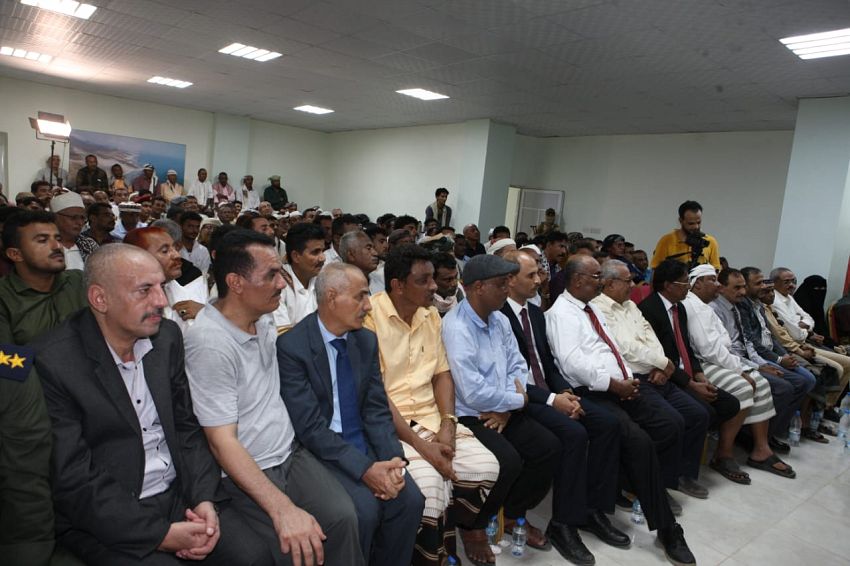 Chief of Staff participates in Egyptian Defense Expo (EDEX)

Masam removes 758 landmines from different areas last week

Brig. Tariq inspects final arrangements to operate al-Mock airport

Leadership Council chairman concludes visit to the United Arab Emirates

Health Minister reviews effects of climate on health in Yemen

Yemen participates in 39th Ministerial Session of COMCEC

PM: Water problem in Yemen is major issue that must be dealt with

Akbari participates in coordination meeting of the Arab-Russian Cooperation Forum

Chief of General Staff begins an official visit to Cairo

Seminar about Humanitarian International Law in Aden