[07/04/2019 12:49]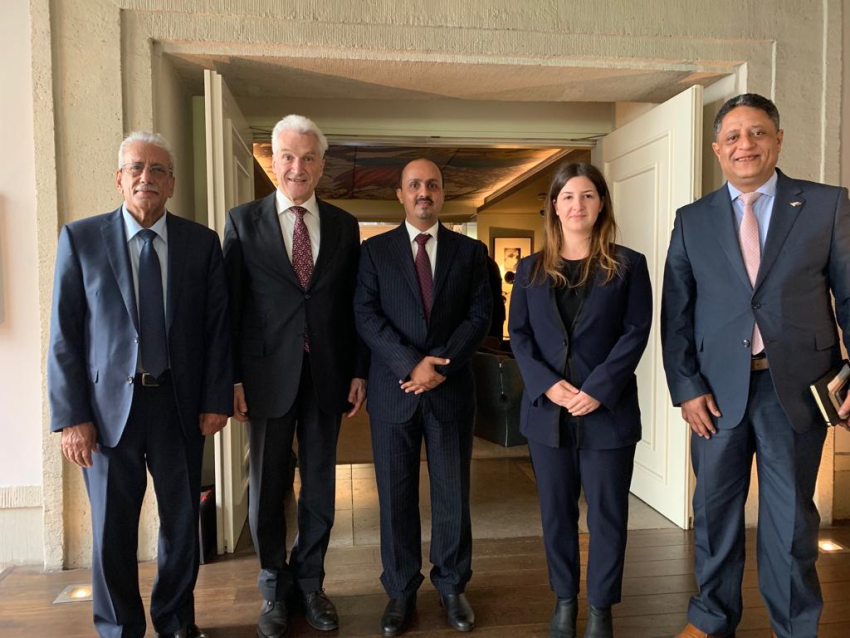 BERLIN-SABA
Minister of Information Muamer al-Iryani called on German Government and all interested organizations to intervene to stop child recruitment by Iran-allied putschist Houthi militia; noting that the militia has been working on recruiting 50 thousand Yemeni child.

As he met on Sunday in Berlin with Vice President of German Council on Foreign Relations (DGAP), al-Iryani explained that the Iran-backed Houthi militia has been promoting Iranian Islamic Revolution's doctrine, capitalizing on poverty, unemployment and economic hardships in Yemen to recruit thousands of children into its ranks.

Discussions touched upon the latest developments about the situations in Yemen, namely peace efforts in view of Stockholm Agreement. Al-Iryani cited the challenges facing the political settlement in Yemen because the putschist militia has continued to refuse to implement the Stockholm Agreement, simply because the Houthi militia was basically created to serve the Iranian regime's agendas in Yemen and the region.

The Minister of Information reiterated the Yemeni government's desire to establish peace and put an end of the Yemeni peoples' suffering due to the Houthi militia's coup and rejection to come to peace.

For his part, Mr Stanzel stated that they do realize that the grass-root problem in Yemen has something to do with the Iranian regime's policy in the region.

Stanzel added that there are some misleading facts about the situations in Yemen.

The two sides agreed to organize a number of discussions in the future to explain the truly situations in Yemen to German public opinion.

Yemen ambassador to Berlin Dr Yahya Asho'ibi was in attendance.










---

President al-Alimi confirms significance of UK support to Yemen's economy

President al-Alimi receives Dutch delegation

Minister al-Sharjabi discusses with Dutch officials Yemen's water, environment

PM receives British Ambassador in Aden

Al-Alimi receives congrats from US president and other world leaders on National Day

Al-Alimi receives congrats from world leaders on Yemen's National Day

emen participates in the WHO's General Assembly Sessions

resident Al-Alimi receives congrats from the King of Morocco on Yemen's national day

President receives congrats from the President of the UAE

Al-Alimi receives congrats from Kuwait on Yemen's National Day