[08/05/2018 09:13]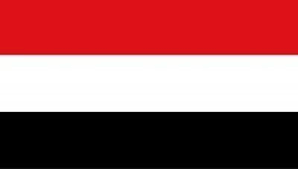 ADEB ـ SABA
The Republic of Yemen welcomes and supports President Trump's decision to end the United States participation in the Joint Comprehensive Plan of Action (JCPOA) with Iran.

Yemen recognizes that the deal failed to protect the vital interests of not only the United Sates but also its partners and allies in the Middle East, including Yemen.

The Iranian regime, while benefiting from the JCPOA, has continued, as part of its expansionist malign agenda, to export violence and terrorism to its neighbors in the region.

Iran's Islamic Revolutionary Guard Corps (IRGC) has been, for a very long time, supporting and arming the Houthis in Yemen with sophisticated missiles and other technologies including military drones, sea mines, and explosive boats, which not only threaten the region's stability but also threaten freedom of navigation in the Red Sea.

Iran's destabilizing and dangerous behavior must stop for peace to prevail in the region.

Yemen believes that President Trump's decision today is a big step in the right direction to prevent this destabilizing and dangerous behavior of Iran.

The government of Yemen, with the assistance of the Arab coalition led by the Kingdom of Saudi Arabia, will continue to fight the Iranian backed Houthis militia to bring stability back to Yemen and the region and to minimize the Houthis' threats to freedom of navigation in the Red Sea.

Yemen calls upon the international community to exert its pressure on the Houthis to heed the United Nations Security Council's resolutions, especially Resolution 2216, and return to the negotiating table in accordance with the agreed upon three references for peace, and on Iran to stop its continued support for the Houthis.


---

resident al-Alimi congratulates Italian President on his country's National Day

Health Minister, WHO's Director discuss challenges facing health sector in Yemen

Al-Awadhi discusses with Kenyan official bilateral relations

Prime Minister praises British support for government's efforts to manage the economic hardships

Yemen calls on international community to help it managing natural disasters' risks

Parliament presidency holds meeting with PM to find out about current developments

US ambassador condemns terrorist Houthi militia's attack on the Baha'is

FM receives credentials copy of Polish ambassador to Yemen

SJC approves formation of an accountability council headed by Judge Haydan Jomaan

Planning Minister, UNICEF representative discuss humanitarian interventions for the current year