[29/12/2017 06:39]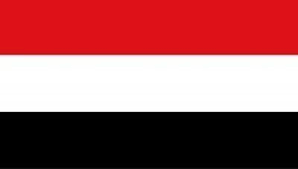 ADEN-SABA
An authoritative official of the Foreign Ministry condemned the partiality of the statement by Coordinator of Humanitarian Affairs in Yemen Gamy Mackgoldric favor of the militia, describing the statement as it casts doubts about real objectives it intends to achieve through repeating Mackgoldric's stances which clearly tilting to the militia in spite of the crimes they committed against the civilians using different types of weapons, constant kidnapping of the citizens, besieging towns and villages, the latest one the village of Al-Haima in Taiz province, besides arresting and mass killings the militiamen committed against their opponents, the murder of former president Ali Saleh and several outstanding members of the General People Congress is a case-in-point.

The official told the Yemeni News Agency (Saba) that the statement issued by the Coordinator of Humanitarian Affairs Gamy Mackgoldric on September 28,2017 came as biased and politicized and unprofessional, didn't touch upon the crimes of putschists', totally ignored the catastrophic situations the militia have created and produced more violations, confiscating funds, destroying public and private-owned properties, terrifying the citizens and turning the capital Sana'a into great jail.

The official voiced surprise of Mackgoldric deliberately describing the militia as ( fait accompli authorities) in flagrant violating of the UN Security Council resolutions and UN's statements in a bid to lend the coup d'état militia legality in Yemen. The official considered Mackgoldric's statement as a continuation of misleading international public opinion.

This is clearly confirmed by other UN's agencies, offices and envoys in several countries and humanitarian organizations which recorded the violations committed by Iran-backed terrorist militia. The office of the Coordinator of Humanitarian Affairs should have communicated with the Evacuation and Humanitarian Unit of the Command of the Coalition Forces in order to verify the misleading data and information incorporated in the statement.

The official continued to say:" Yemeni Foreign Ministry which does believe in the importance role of the international organizations operate in the area of human rights protection, it calls the UN to investigate into the genuine objectives held in the office of the Coordinator of the Humanitarian Affairs in Yemen, even rather Yemen calls for totally changing the crew of the Coordinator office, first of all Mackgoldric so as to allow commissioning moral, genuine and not politicized and impartial about the violations committed by the militia.

The Yemeni Foreign Ministry hold Iran-backed militia responsible for violent actions against innocent civilians all over the Yemeni provinces. It also called for worldwide condemnation and refraining from concealing them with misleading statements by some of the international officials.


---

Yemen joins Sessions of International Development Association

Saudi Arabia, Qatar confirm full support to solving Yemen's crisis

Chief of Staff discusses with Egyptian Counterpart military cooperation

Electricity Minister, Korean Ambassador discuss cooperation in Energy

GCC confirms its full support for Presidential Leadership Council to reach political settlement

Water Minister participates in the first high-profile meeting on the fair transition

Yemeni embassy in Riyadh first station abroad to see launching of smart ID cards

Yemen condemns Israeli occupation forces' resumed aggression on Gaza

UN Security Council condemns acts of piracy and attacks on ships by the Houthi militias

President al-Alimi warns of delay of facing challenges of climate changes