[11/10/2017 04:36]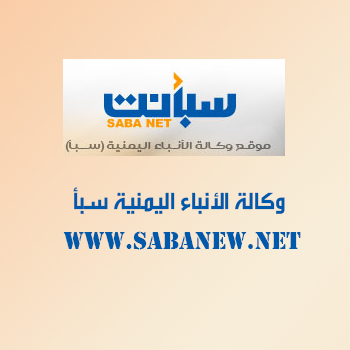 ADEN-SABA

The UN Secretary-General' s report on Children and Armed Conflict, presented, on 5th October, to the Security Council "contained misleading information," the Human Rights Information and Training Center (HRITC) said.

In its periodical report for September 2017, issued on Wednesday, the HRITC said the UN report "downplayed the grave violations that the Saleh-Houthi coup militias committed against the children of Taiz city."

"The UN report concerning violations against children was unfair. It manifested the (high) level of misleading that the UN is exposed to by its sources in Sana'a."

The HRITC's report said: "The magnitude and gravity of violations against the children and the education facilities in Taiz make the province the most afflicted by the militias' waged war; while most of the UN issued reports go silent and deliberately ignorant."

The HRITC said "big holes in the mechanism of communicating information to the UN office allowed misleading information to be fed to its report that came up unfair to the victim children."

The report said "the number of committed violations in Taiz is much higher than the UN reported." "Since the beginning of the war, in Taiz alone, more than 700 children were killed and 2700 others were injured by the Saleh-Houthi militias."

The HRITC documented "the militias' killing of 10 children and injuring of 17 others last September alone."

The HRITC said the militias lately committed two bloody massacres of shelling, one took the lives of 8 children and injured 13 others and the following bout of shelling killed four children and injured four others.

The HRITC documented the "militias' involvement in the kidnapping of two children; Mohamed Abdu Hassan, 16 and Helmi Taher, 17, from Alqaheem village in southeast Taiz.

As for education the HRITC indicated that most of the schools of Taiz are still closed and it is not possible to resume classes in a number of them, due to their partial or total damage. "In addition, the teacher are in strike because they have not been paid their salaries for nearly a year," the HRITC says.

The HRITC's records show that "375 schools and education facilities have been damaged as a result of the war in the province, 49 of them were totally destroyed. Four of the 49 totally flattened as a result of the militias' shelling with tank, mortar, Howitzer and anti-aircraft rounds."

The HRIC also documented the militias' control on 22 educational facilities that they have turned into military barracks, weapons caches and detention for oppositionists.

Internally displaced people occupied 35 schools to live in them for a while, but have now been evicted for classes to resume.


---

President al-Alimi urges government to double down efforts to restore the state's institutions, eliminate Houthi militia's coup

Eryani: Directives of Pres. Al-Alimi confirm state's seriousness in combating corruption

President al-Alimi receives Chairman of Political, Military Team

Report: Terrorist Houthi militia blamed for 3 thausand violations against Mosques

President of the Presidential Leadership Council receives Libyan ambassador

Housing units for displaced people launched in Taiz, Lahj

President al-Alimi receives UNICEF's executive director

FM renews Yemen's position in support of the Palestinian cause

Bin Mubarak meets with the Italian Deputy Prime Minister and Minister of Foreign Affairs

Dep. FM discusses with US Deputy Ambassador issues of common concern