[01/10/2017 02:22]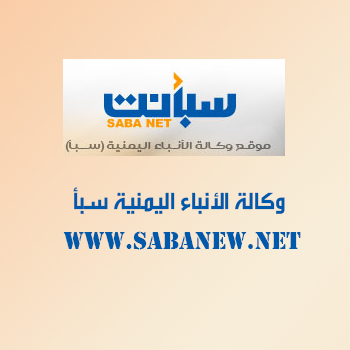 ABYAN-SABA

Prime Minister Ahmed bin-Daght said that Abyan province will be under the reign of no authority other than state "the era of al-Qaeda and ISIL is gone forever thanks to the [sacrifices of] people Abyan and decision taken by H.E President Had the commander of the armed forces."

Bin-Daghr made the remarks during an event that the local authority of Abyan organized in celebration of the 26th September Revolution and his visit to the southeastern province on Sunday.

He said: "We have to protect our children from the ideologies, cells and promoters of extremism. And those interested in upbringing tolerant generations have to encourage peace, security and stability."
Excerpts from bin-Daghr's address:

"The 26th September Revolution [in 1962] freed a people who had long been living in superstition, isolation and oppression."
"Our great people will win this defining battle [against the Saleh-Houthi coup militias] because it believes in its cause, and is backed by the free people of the Arab countries and whole world.

"Building states does not come by wishful thinking, but by building state mentality, state institutions, and by respecting human rights and equal citizenship. It comes by building a national army that serves as a backbone for the state. But small regionalist armies in bitter rivalry cannot perform the big role; protecting the state and society."

"Or determination to build a national army, with the prime mission of defeating the Saleh-Houthi alliance and al-Qaeda and ISIL, stems from our deep belief that this is the will of the majority of the Yemeni people and what meets the interest of all the people."

"We are heading toward making the temporary capital, Aden, a role model for security and social peace, a city free of weapons. We will impose a ban of weapons carrying.

That is also the will of the commander and President [Hadi] and the decision of the government. No retreat from implementing this decision.

We are confident about the support of the people of Aden and other provinces to this decision, no matter how loud the voices of opposition might be. After Aden, we will impose this decision on the other provincial capitals.

Those who refuse this orientation and cast doubts about it want Aden to stay as it is; free from foreign diplomatic missions, commercial activity and tourism. "

"We have taken a decision to reshuffle the Council for Management of Abyan Reconstruction and assigned the Minister of Finance to pay YR 1 billion to start the reconstruction promptly."


---

President al-Alimi holds session with Board of Directors of the Central Bank

Chairman of Leadership Council stresses importance of strengthening role of control and audit agencies

Livelihoods Project Steering Committee holds meeting in Aden

President al-Alimi directs forming committee to control fish prices

President al-Alimi receives credentials of new Portuguese ambassador to Yemen

Al-Ashabi discusses with Pakistani official latest developments in Yemen

Al-Eryani discusses with US ambassador situations in Aden

President al-Alimi receives European ambassadors

Defense Minister meets heads of EU missions to Yemen

Planning minister, EU delegation discuss support for 2023 Humanitarian Response Plan