[12/09/2017 09:17]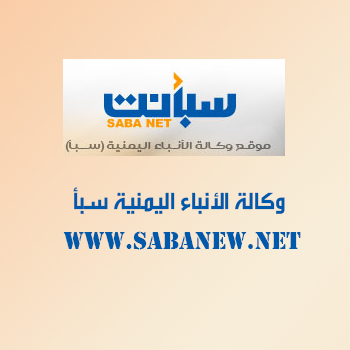 ADEN-SABA
The Civil Society Organizations have expressed surprise over the UN High Commissioner for Human Rights' position of neglecting the CSOs' position supporting the continuation of the duty of the National Committee for Investigating Claims of Human Rights violations in Yemen.

In a message they directed to the High Commissioner of Human Rights, the CSOs condemned insistence of the commission on formation an international investigative committee on human rights violations in Yemen on the bases of a position of a number of organizations are not existed in any country.

They considered this attitude a stark violation to the principle of equality and a breach to the duty of listening to all institutions working in human rights field.

The organizations noted that 75 local and regional Yemeni organizations working in field of enhancing and protecting human rights handed over the commission's head department of the Middle East and the North of Africa a release supporting the continuation of the national committee's duty.

The organizations, which signed the release, confirmed they all support of doing justice to the victims and documenting violations inflected them in Yemen by all parties of clashes, showing their interest for cooperation with the regional office of the commission and providing it with all documents and reports on all violations.

"The National Committee for Investigating Claims of Human Rights Violations has exerted huge efforts in its duties and accomplished remarkable progress in this field," read the message of theCSO's. "It has completed investigations of more than 10 thousand cases and is working on handing over justice up to three thousand files on crimes and violations investigated by the committee and the president of Yemen has referred the three reports issued by the committee to the general prosecutor."

The organizations demanded the Human Rights Commission to consider all demands of the Yemeni CSO's equally as the bodies have the right to express the aspirations of the victims and defend their rights, and provide necessary support to the national committee to perform its duties.





---

President al-Alimi warns of delay of facing challenges of climate changes

President al-Alimi holds meetings with participating presidents in COP 28

President al-Alimi, Member of PLC al-Zubaidi participate in COP 28

A sister city agreement signed between Taiz and Djibouti governorates

Yemen, Morocco sign judiciary cooperation agreement

Prime Minister initiates roundtable discussions between government and UN in Aden

Dep. Chief of Staff talks with European Ambassadors over Houthi militias' escalations

Minister Buhaybeh, UNFPA representative discuss interventions in health sector

Chairman of Presidential Council arrives in Dubai to participate in climate summit

Foreign Ministry condemns Dutch parliamentarian's denial of the rights of Palestinian people