[12/09/2017 07:07]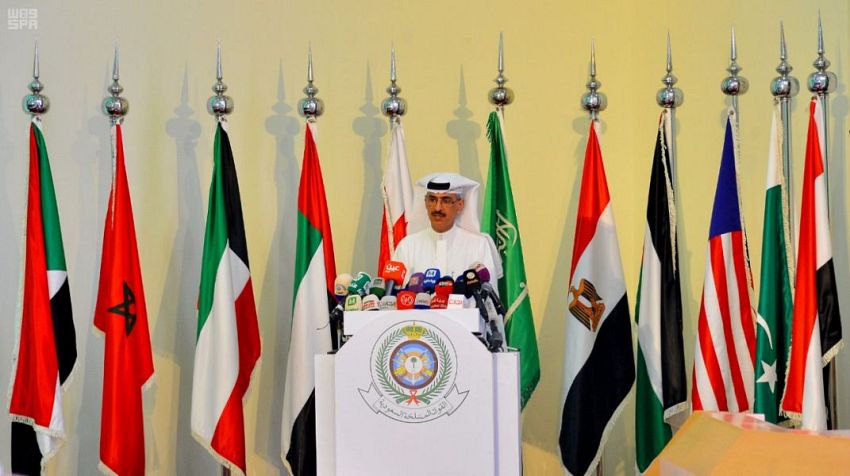 RIYADH-SABA
The Joint Incidents Assessment Team (JIAT) on Yemen has released a detailed report on Tuesday on the Arab Coalition's airstrikes in Yemen.

The report,which revealed the results of investigation into 15 allegations of targeting civilians sites, said that the Saleh-Houthi militias habitually use civilian installations for military uses against the Yemeni government and the Kingdom of Saudi Arabia.

Spokesperson for JIAT, Mansour al-Mansour, confirmed that the Arab Coalition abstained from striking some sites due to the presence of civilians.

He said that the militias have controlled many civilian buildings and used them, which makes them a legitimate target.
"The Arab Coalition forces ensured that the airstrikes are precise and proper to spare the civilians and the civilian properti4s the impact of such strikes," he said.

As for the airstrike that targeted an education complex in Hudaydahin late August, he said that the strike was only approved after the coalition forces ascertained that no civilians were in the site. It was used by the militias as a military facility.

As for the strike on the Coca Cola factory, he said that the Arab Coalition documents showed it was being used as a warehouse for storing Scud ballistic missiles.

The factory had for long been out of its business; producing soft drinks.

As for the alleged strike on Al-Yamani Dairy Factory, he said that the intelligence gathered showed that the strike was on a facility that lies 200 meters away from the factory.

The factory was used as a command and control center by the ousted president Ali Abdullah Saleh's forces. Two precise bombs were used to hit the facility.

The post-strike imagery show that the factory's walls were not affected as allegation went.
.




---

President al-Alimi holds session with Board of Directors of the Central Bank

Chairman of Leadership Council stresses importance of strengthening role of control and audit agencies

Livelihoods Project Steering Committee holds meeting in Aden

President al-Alimi directs forming committee to control fish prices

President al-Alimi receives credentials of new Portuguese ambassador to Yemen

Al-Ashabi discusses with Pakistani official latest developments in Yemen

Al-Eryani discusses with US ambassador situations in Aden

President al-Alimi receives European ambassadors

Defense Minister meets heads of EU missions to Yemen

Planning minister, EU delegation discuss support for 2023 Humanitarian Response Plan