[11/07/2017 08:14]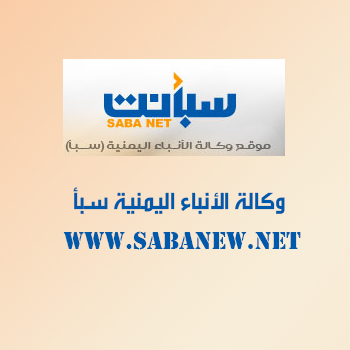 ADEN-SABA
The National Committee for Investigating Human Right Abuse Claims has documented 365 human rights abuses by the Saleh-Houthi militias against civilian last June.

In a press statement issued Tuesday, the committee said the June violations caused the death of 76 persons, among them 13 women and 19 children mainly by heavy shelling on neighborhoods. Fifty five other persons were injured in the same violations.
The statement reads: "Among the violations are cases of 35 persons arrested and forcibly disappeared, 25 children recruited to fight, 10 persons subjected to torture, 126 properties damaged, four houses detonated in different provinces, 10 persons killed by planted landmines in al-Beidha."

"The committee finalized the investigation into 205 of the reported violations and most of them are cases of killing and injuring caused by indiscriminate Houthi shelling on neighborhoods in Taiz, landmines, improvised explosives, house detonation, arbitrary arrest and forcible disappearance in various parts of Yemen."

The statement said that "June 2017 saw a lot of bloody and sorrowful events in various provinces, especially Taiz."
"Mainly the firing of various heavy projectiles on densely populated neighborhoods and markets, sniper shootings of pedestrians in the constituent districts of Taiz; Qahira, Salah, Mudhaffar, Wazi'iyyah and JabalHabashi," the statement goes on.

The investigation committee, the statement continues, deployed a team of military and demining experts to go to the mentioned districts, document the violations and investigate into them."The team conducted interviews with the victims and/or victims' relativesin Marib and Beidha."

"While conducting investigations, the committee noticed the warring factions' continued failure to distinguish civilians from combatants, therefore largely incurring civilian casualties," says the statement. "(Also noticed) non-adherence to the international humanitarian law's imposed restriction s to protect civilians and safeguard them against danger, therefore internal displacement continued in search for safety."

The committee urged all warring parties to comply with the international humanitarian law, stop targeting civilians and destroying properties and to secure a safe aid supply line to all areas.




---

FM: Evacuating all Yemeni citizens in Port Sudan evacuated

Arab-Chinese Forum puts emphasize on the unity, sovereignty and territorial integrity of Yemen

Interior minister receives Norwegian MP

MASAM removes 875 Houthis-laid landmines in a week

Leadership Council chair praises GCC for supporting Yemen and its just cause

Higher Education Minister reviews with ILO implementing apprenticeship program

President al-Alimi congratulates Turkish president on winning elections

Yemen participates in Arab Atomic Energy Meeting

President al-Alimi convenes high-profile meeting includes Speakers of Parliament, Shura Council

Head of Central Agency for Census discusses with ILO representative partnership efforts