[07/06/2017 08:15]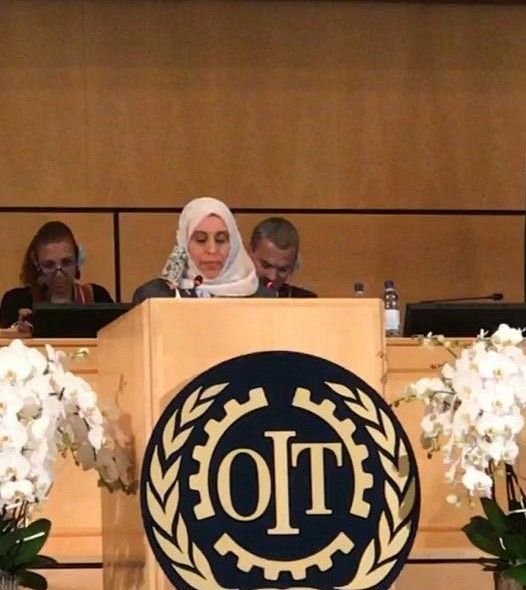 Geneva-SABA
Minister of Social Affairs Dr. Ebtihaj al-Kamal said that, from 2014 to 2016, the Saleh-Houthi militia's waged war widened poverty rate in the country to more than 80%.

"Backed by an external support, the militia caused a deteriorated economic and social development, therefore deepening the hardship of living and causing the spread of a number of social negative habits," the minister said as she addressed the International Labor Conference in Geneva on Sunday.

"The number of destitute people is now 20 million, 81% of them are concentrated in the rural areas."

The rate of unemployment now ranged from 65 to 70 percent of the total workforce over the abovementioned span of years, she said.

"Add to that the increased prices of commodities mainly foodstuff, the sharp fall of purchase power and the drop of the standard of living among the society's middle class segments and the lower incomed."

The coup militia's looting of the cash transfers that the Government used to provide to the poor as a social safety and the using of it to finance their war on the people pushed the poverty and unemployment indicators upward and fall of income, she said

"The UN's foot-dragging in the implementation of the UN resolutions and the silence of the international community encouraged the coup forces to continue in starving the people."





---

Jawf's local authority discusses with OCHA humanitarian interventions

The President of the Presidential Leadership Council heads to Abu Dhabi on an unofficial working visit

Governor of Al-Mahra inspects the progress of construction work in the project of KS Medical City

Planning Minister discusses plan of action, activating the Central Bureau of Statistics

President of the Presidential Leadership Council meets Presidency of the Consultation Commission

Handicap's interventions in Lahj discussed

Appointing Faez Qahtan, Commander for Second Military Region

President meets with Parliament Speaker, MPs on latest developments

Ministry of Foreign Affairs receives copy of the credentials of the Libyan ambassador

Foreign ministry expresses solidarity with Saudi towards everything that threat its security