[17/05/2017 09:50]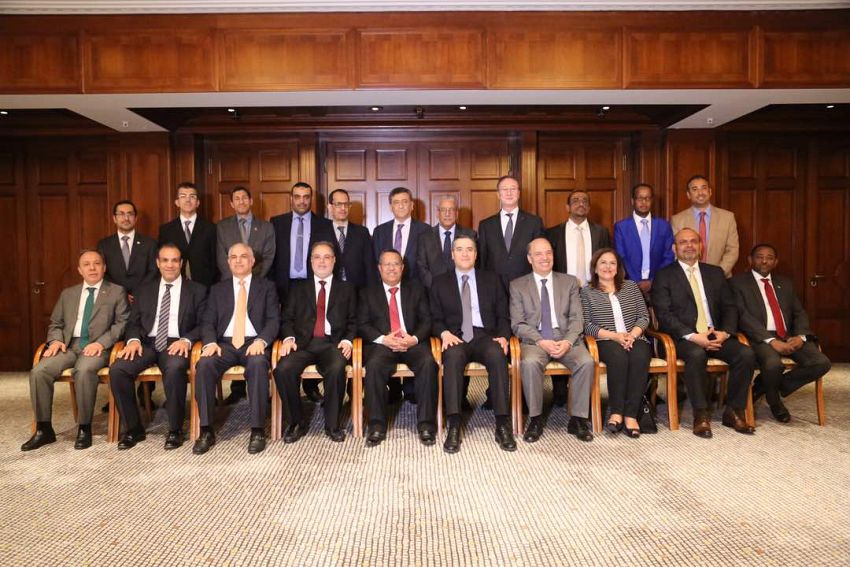 Berlin (Saba)-

Prime Minister Ahmed Obaid Bin Daghar on Wednesday met here with the Arab ambassadors to Germany at the sideline of his visit to Germany accompanied by a high-level delegation.

The premier made clear that Yemen's situation is complicated and that Iranian interventions worsened it, pointing out that Iran provides the Hothi-Saleh militias with sophisticated and developed weapons.

He cited that the international community, the GCC Countries and the Arab League paid great attention to Yemen's crisis, affiming that the Houthi-Saleh coup bogged down all advances and was behind the current war.

He also noted that the outcomes of the National Dialogue Conference were accepted by all Yemeni parties and factions, and that the Houthi-Saleh militias later took over the state institutions and put the legitimate president and his government's members under arrest house.

For their part, the ambassadors spoke briefly about Yemen's situation, reiterating that the premier's visit contributed in giving the German authorities a full picture about Yemen's developments.


---

Water Minister participates in the first high-profile meeting on the fair transition

Yemeni embassy in Riyadh first station abroad to see launching of smart ID cards

Yemen condemns Israeli occupation forces' resumed aggression on Gaza

UN Security Council condemns acts of piracy and attacks on ships by the Houthi militias

President al-Alimi warns of delay of facing challenges of climate changes

President al-Alimi holds meetings with participating presidents in COP 28

President al-Alimi, Member of PLC al-Zubaidi participate in COP 28

A sister city agreement signed between Taiz and Djibouti governorates

Yemen, Morocco sign judiciary cooperation agreement

Prime Minister initiates roundtable discussions between government and UN in Aden