[10/05/2017 03:27]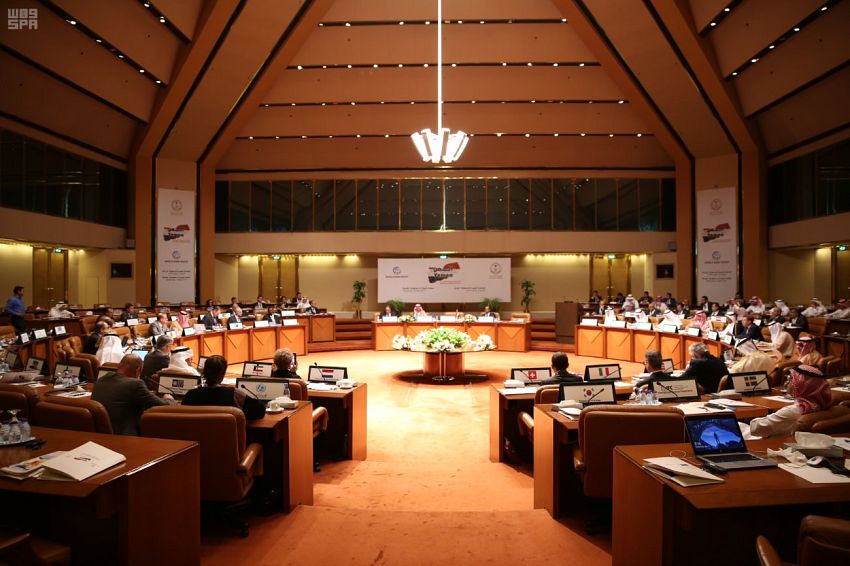 Riyadh, (Saba)-Kingdom of Saudi Arabia has hosted Wednesday a meeting on recovering economy and reconstruction in Yemen for exchanging views and discussing readiness of countries and regional and international organizations for supporting Yemen financially for the sake of reconstruction.

Yemen's Prime Minister Ahmad Obeid bin Daghr attended the meeting.

Organized by Saudi Finance Ministry, the meeting is considered a beginning push for regional and international support in recovering economy and reconstruction on short and long run periods under and post- crisis.

Minister of Planning and International Cooperation Mohammad al-Sa'adi highlighted efforts of Saudi Arabia and all donors who support Yemen in this sensitive period, which is witnessing Yemen's battle along with Saudi-led Arab Coalition for regaining the abducted state by Houthi-Saleh's militias.

This meeting is sincere attitude on support of the international community for Yemen and responding to urgent human and development needs and proceeding with reconstruction, said al-Sa'adi.

Security, political and humanitarian situations in Yemen have witnessed unprecedented deterioration, said al-Sa'adi, noting that economy shrank by 34 percent in 2015 and many economic activities were halted, poverty increased to more than 60 percent, 16 million people sustain poverty and hunger, and 50 percent of the people suffer of lack of food security and absence of services.

He made it clear that 22 percent of people need humanitarian assistances and that 3 million people are displaced internally and out of the country, hoping for exceptional support from international and regional partners and for quick response for humanitarian and development needs.

Saudi Minister of Finance Mohammad al-Jeda'an highlighted commitment of participating delegations on working on helping Yemeni people to restore their decent life.

The meeting comes as confirmation to the agreement made during preparatory meeting held in Washington, said al-Jeda'an, who hoped that the meeting will reach joint vision on carrying out the imminent response to Yemen's food crisis, providing
necessary funding to Yemeni budget and setting up roadmap realizing the meeting's ends of reconstruction in Yemen and
economic revival.

Al-Jeda'an made it clear that there is a plan for revival and reconstruction in Yemen made by the World Bank will be reviewed during the meeting. He confirmed that Saudi government will be in the lead of regional and international communities to provide support to Yemen to achieve reconstruction and economic revival.


For his part, Country Director of the World Bank for Northern Africa Hadfez Ghanem expressed pleasure on commitment of the international community to support the process of recovery and reconstruction in Yemen, showing interest of the WB for providing support and help to Yemeni people.

The meeting's sessions discussed instant response to food crisis, funding the government's budget, the recovering plan and reconstruction and views of participants in providing support to the country.

High ranking representatives from Gulf countries, donors, regional and international bodies and Arab and international funds participated in the meeting.




---

Foreign Ministry condemns Dutch parliamentarian's denial of the rights of Palestinian people

Council of Ministers reviews economic, financial, monetary reforms

Yemen presidential council chairman confirms full support for Egypt's position toward Palestinian cause

Leadership Council chairman welcomes temporary truce in Palestinian territories

Yemen welcomes ceasefire agreement in Gaza Strip

Ambassador Al-Maytami participates in Belt and Road Initiative conference in Jinhua, China

Yemeni gov't declares absolute rejection of Houthi terror threat to international shipping traffic

Prime Minister welcomes Director General of BTA in Aden

Planning Minister seeks British support for humanitarian, development programs

Minister of Finance, Dutch Ambassador discuss economic developments and implementation of reforms