[23/06/2021 01:54]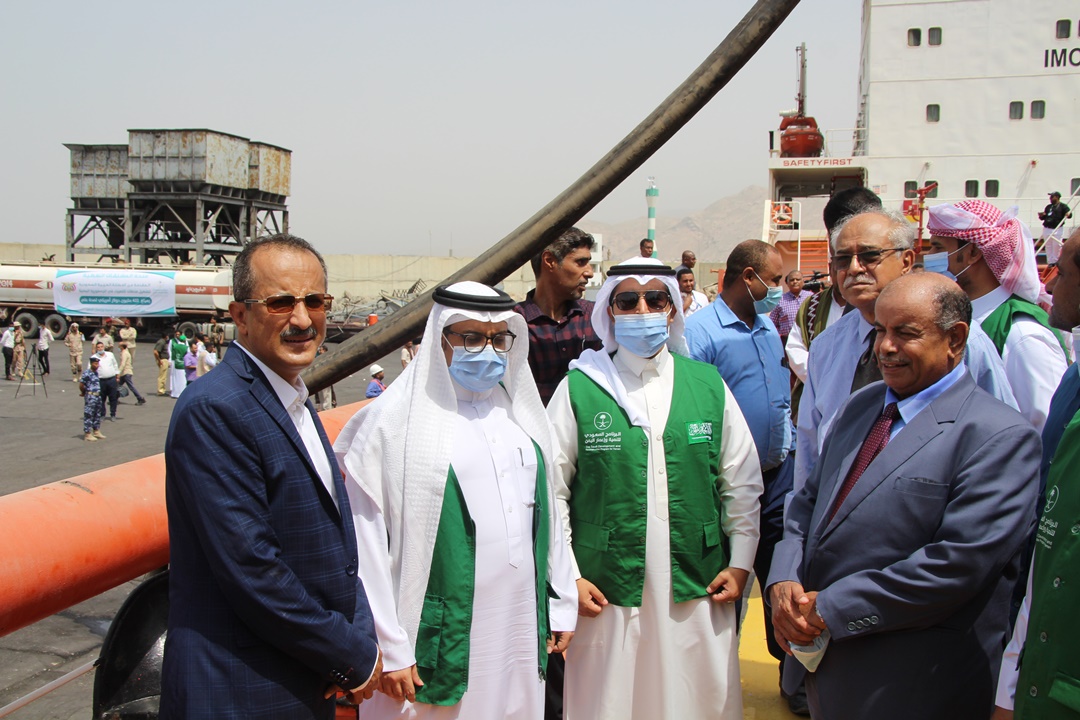 MUKALLA-SABA
The second Saudi oil derivatives for operating power stations in Hadhramout arrived Wednesday here.

The shipment comes in the framework of the Saudi Program for Yemen's Development and Construction.

Deputy Governor of Hadhramout for Technical Affairs Amin Bazuraiq praised Saudi significant support to Yemen in different fields, mainly humanitarian and development fields, making it clear that this donation will help improving power service.

Meanwhile, the Monitor of Saudi Program in Mahra and Hadhramout Abdullah Basulaiman said the donation comes as support to the government of Yemen, making it clear that the donation costs USD 422 and lasts for a year.


---

Yemen calls on the UNSC, IC to remove Houthi-imposed blockade on al-Abdia District in Marib

Vice President discusses with Swedish Envoy peace efforts in Yemen

Arab Parliament: Houthi militia attack on al-Abidia Hospital a war-crime requires international action

Al-Ashabi discussed with Pakistani official military escalation

Report: Up to 2451 crimes by Houthi militiamen in al-Abidia District

Planning Minister appreciates WB actions in Yemen

Houthis-laid landmines kill, mutilate hundreds Yemeni children

FM discusses with Serbian counterpart common concerned issues

Al-Eryani launches an appeal to UN, IC to break Houthi-imposed blockade on al-Abidia District

Political parties alliance condemns Aden terrorist attack