[15/06/2021 04:43]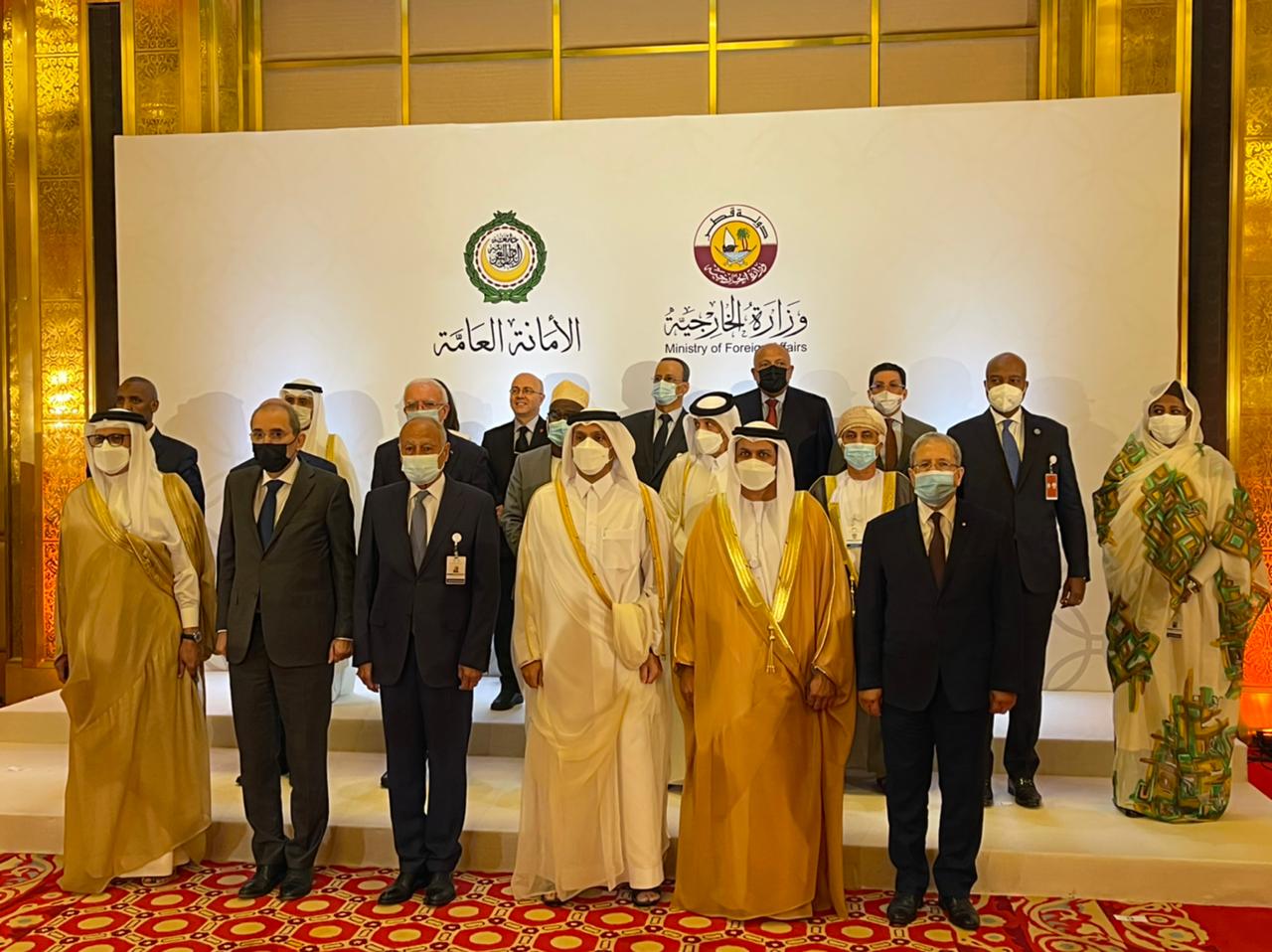 DOHA - SABA
Minister of Foreign Affairs and Expatriates Ahmad Awadh Bin Mubarak headed Yemen's delegation participating in the unordinary round's meetings of the Arab Foreign Ministers' Council are being held here responding to Egypt and Sudan's call for discussing Ethiopian Nahdha-Dam issue.

The meeting listened to briefings by Foreign Minister of Egypt Samih Shukri and Sudanese Foreign Minister Mariam Sadeq on latest developments regarding Nahdha Dam issue and regional and international efforts in this regard.

The ministerial council reconfirmed that water security to Egypt and Sudan is indivisible part of Arab national security and rejected any act or measure harming rights of all parties of Nile water.

The council praised efforts of the Republic of South Africa during its presidency to the African Union and to Congo Republic, which is presiding over the union currently for reaching a just solution to the issue.

Then the Arab Ministerial Committee entrusted in following up Palestinian issue held its meeting Tuesday and approved continuous efforts and communications with permanent members in Security Council to take practical steps to stop Israel's illegal policies and measures.


---

Parliament Speaker arrives Sayoon with his deputies

Minister of Information honors UK ambassador

VP follows up on field developments

Yassin values OECD support to development opportunities in Yemen

Shura presidency condemns blowing up of houses by Houthi terrorists

Yemen Supreme Security Committee discusses promoting apparatuses cooperation

Yemen minister condemns Houthi daily murder of civilians in Taiz

Coast Guard Forces carries out anti-illegal fishing campaign in Mahra

Anti-Corona National Committee reviews health situation

Demining 369 landmines planted by Houthi militia in several areas