[27/11/2019 05:28]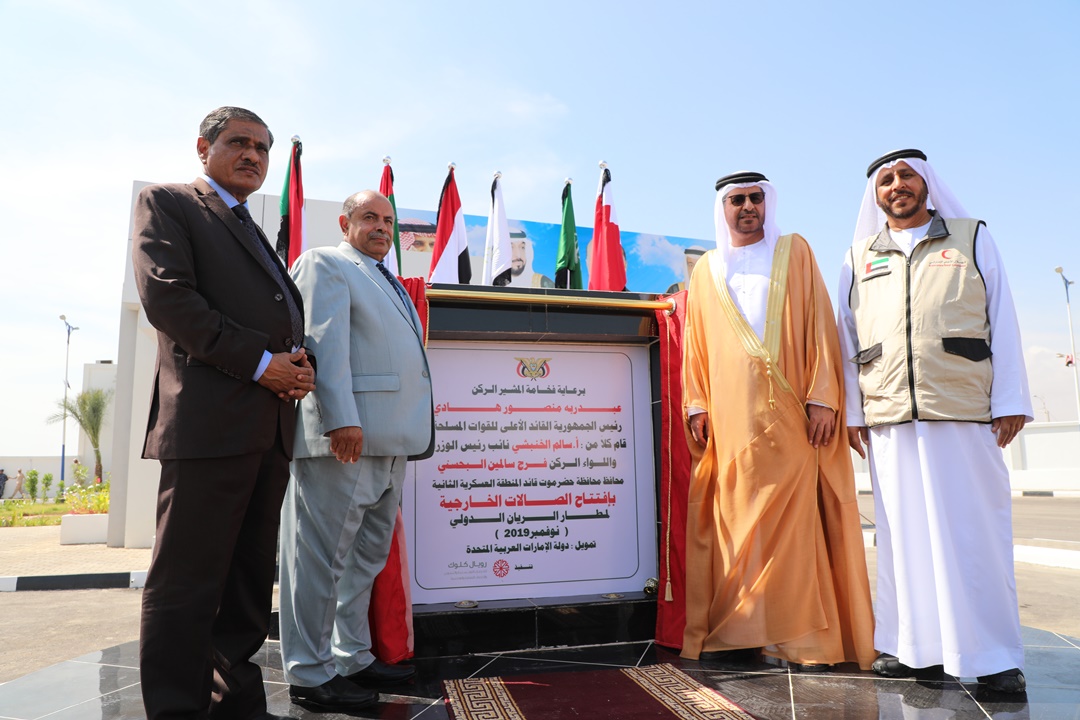 ALMUKALLA-SABA
Deputy Prime Minister Dr Ahmed Salim al-Khanbashi along with Governor of Hadramout Maj.General Faraj Salimein al-Bahssani and Chairman of the General Authority of Aviation and Metrology Captain Saleh bin Nohide launched on Wednesday air flight operation at Arryan international airport in the city of al-Mukallah of Hadramout governorate.

Al-Khanbashi delivered a speech on the occasion in which he voiced appreciation for the leading member states of Arab Coalition, Kingdom of Saudi Arabia (KSA) and the United Arab Emirates (UAE) for their contribution to rehabilitate the airport and put it into operation.

For his part, al-Bahssani in his opening remarks he expressed deep thanks and gratitude to the leadership of the UAE for their substantial support to equip the airport with the necessary equipment to the airport.

It is important to note that the UAE helped refurbish and equip the airport with total cost 25 million Emirati Dirham.



---

Yemen discusses with WB implementation of development projects

PM calls on int'l organizations to support government's efforts to rescue Marib IDPs

Yemen participates in 34th session of the Council of Arab Transport Ministers

Samaritan Purse's interventions in Taiz discussed

Health minister gets acquainted with Egyptian pharmaceutical experiment

Army liberates strategic sites in Marib

Marib Dep. Governor calls on relief organizations to aid thousands IDPs

Planning deputy minister launches training for surveyors of Food Security and Livelihoods Program

Info Minister calls on int'l community to pressure Houthis to stop systematic targeting of civilians south of Marib

Yemeni-Cuban relations discussed