[13/01/2019 06:29]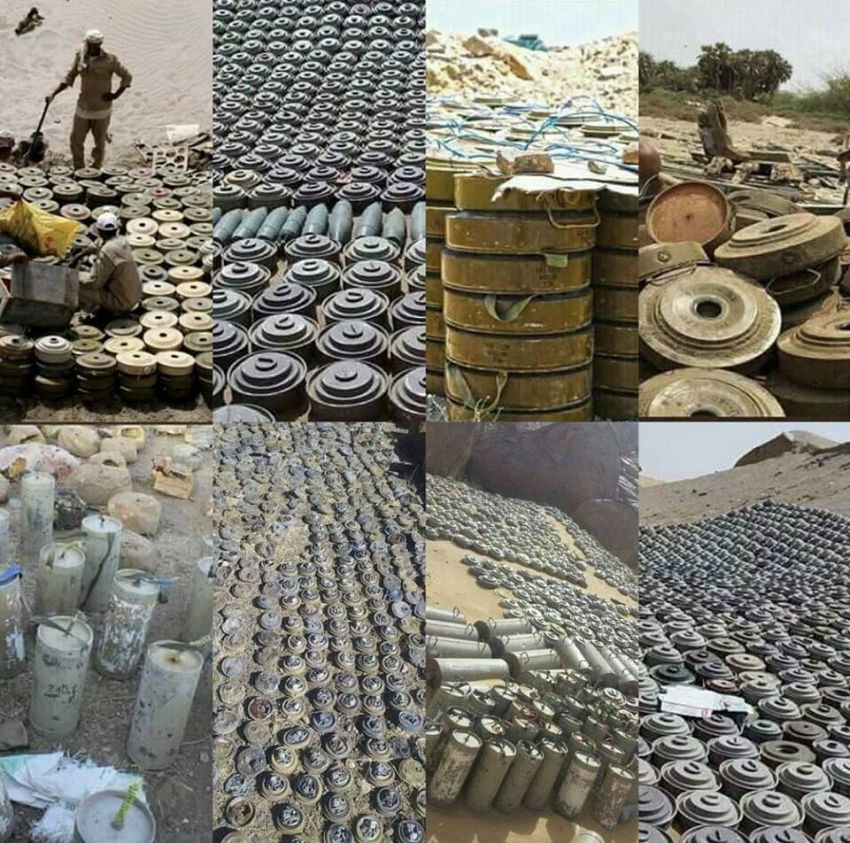 ADEN-SABA
The international medical humanitarian organization Doctors Without Borders, otherwise known as MSF, has reported that thousands of landmines(planted by the Houthirebel militia)are killing and maiming civilians in southwestern Yemen.

Here are some excerpts from the report:
"In early 2018, fighting intensified along the frontline between the cities of Taiz and Hodeidah by Ansar Allah troops and forces supported by the Saudi and Emirati-led coalition. The coalition-backed forces advanced on the strategic port of Hodeidah, on the Red Sea, before launching an attack on the city on 13 June 2018.

In an effort to prevent the advance of the coalition's ground troops, thousands of mines and improvised explosive devices were planted across the region's roads and fields. The principal victims of these lethal hazards have been civilians, many of whom have been killed or maimed for life after unwittingly stepping on an explosive device.

MSF set up a hospital in the city of Mocha, in Taiz governorate, in August 2018, where our teams perform emergency surgery on people injured by mines – one-third of them children.

We urge the authorities as well as specialist organisations to step up mine clearance operations to reduce the number of people killed and injured by explosive devices in civilian areas.

"Before the war, the area between Mocha and the frontline was agricultural. Since the fighting started, towns and villages near the combat zones – such as Hays and Mafraq Al Mocha, where MSF provides support to advanced medical posts – have seen many of their inhabitants flee.

The surrounding fields have been mined to prevent the advance of military troops, making them impossible to cultivate and depriving the local population of their livelihood.

A 45-minute drive from Mocha, Mawza district has seen its population halve. "People who live here are punished – not once, but twice. The mines not only blow up their children but also prevent them from cultivating their fields. They lose their source of income as well as food for their families," says Claire Ha-Duong, MSF head of mission in Yemen."


---

Al-Eryani: Houthi Militia's escalation in Marib caused huge displacement wave

Prime Minister: We've to explore permanent solutions to power shortages

Baggash confers with Chinese diplomat over Houthi militias' escalations

Yemen participates in 26th session of the Committee on Science and Technology for Development

Eryani expresses surprise over international silence for Houthi abuse and atrocities against journalists

President al-Alimi: We're very keen to get all detainees released

Amb. Marmash seeks activating Yemeni-Iraqi agreements

Ksrelief distributes more than 169 tons of food aid in Marib

Yemen condemns settlers' incursion into the courtyards of Al-Aqsa Mosque

The Ad hoc committee tasked with revising lists of the students abroad reports to prime minister