[21/12/2018 07:38]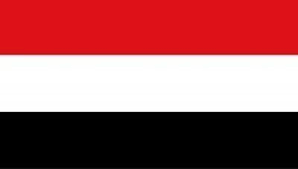 ADEN-SABA
Yemen welcomed on Friday the United Nation Security Councilresolution no. 2451 that had just been adopted to push the country's government and Houthirebels toward reaching a comprehensive political solution to the ears long conflict.

The resolution emphasizes the implementation of the Stockholm Agreement regarding the Houthi withdrawal from Hodeidah and lifting of the blockade they impose onTaiz city and the exchange of prisoners with the government. It also emphasizes the arrival of the government and Houthisat a settlement based on the three agreed upon terms of reference for peace in Yemen; the GCC Initiative, the outcomes of the National Dialogue Conference and the UN Security Council's previous resolutions regarding Yemen mainly resolution no. 2216 (2015).

In a statement shortly following the adoption of resolution 245, the Yemeni government said: "Since the beginning of the conflict until the Stockholm Agreement, a lot of proposals, as per President Abd-Rabbu Mansour Hadi's government, have been brought forth to alleviate the suffering of the Yemeni people …but the stubbornness of the Houthi delegation prevented them."

"The international community had better condemn this stubbornness," read the statement.

The statement reiterated the government's commitment to the Stockholm Agreement of 13 December 2018 and called on the international community to monitor the Houthiviolations of it.

The government said it is fully ready to continue to engage in the political consultations called for by the UN Special Envoy Martin Griffithsas soon as all the provisions of the Stockholm Agreement have been implemented.

The government, however, sees no use of any new round of talks "until the Houthimilitia have first withdrawn from Hodeidah city and its ports, and the return of the government authorities to the city has been guaranteed."


---

Foreign Minister hands over a message to UN Secretary-General

CBY Governor discusses with US diplomat enhancing partnership

mbassador Ghanem discusses with Norwegian officials situations in Yemen

Meeting in Aden discusses draft joint measures to support food security and nutrition in Yemen

Yemen, Japan sign two moratorium agreements about Yemen's debts interests payments

Yemeni-American talks in Washington

Transport Minister discusses with Aviation Authority, airports technical issues

Marib official, shelter cluster coordinator discuss response plan to IDPs needs

PM: Basic services need to be improved to as soon as possible to alleviate the peoples' suffering

Minister of Local Administration discusses with UNOPS implementation of projects