[17/07/2018 03:46]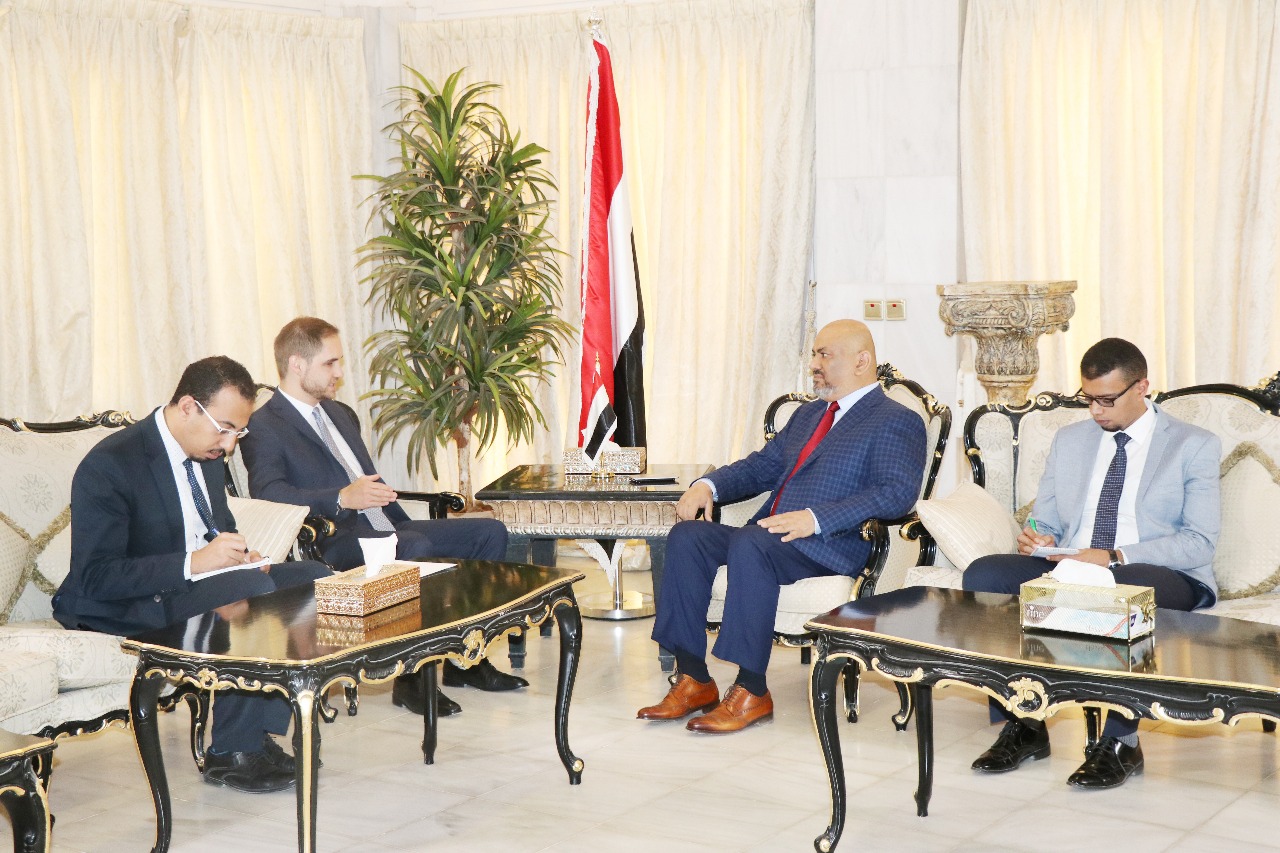 RIYADH-SABA
Foreign Minister Khaled Alyemani met Tuesday with the Charged Affairs of the German embassy in our country.

Alyemany's conversations with the German diplomat focused on the latest developments of political situations in our country.

The Foreign Minister stated that Yemeni Government deals constructively with the all peace proposals suggested by the UN including the initiative proposed by the UN envoy Martin Griffiths about Hodeidah. He indicated that the government has suspended the military operations in order to give peace a chance and the militia's withdrawal from the province, however the militia doesn't seem willing to carry out the initiative.

Alyemani has made clear that the militia's unconditional and total withdrawal alone can stop the government's troops backed by Arab Coalition.

The Foreign Minister noted that combat operations in the western coast and Hodeidah city are being carried out carefully in accordance with the International and Humanitarian Law.

Alyemany touched upon the Iranian interferences in the Yemeni internal affairs and Iran's support for the putshist militia with aim of prolonging the war in Yemen, threatening neighboring countries and international marine navigation.

The German diplomat reiterated his country's support for the legitimate Yemeni government and political solution in Yemen.



---

F.alhusary: Al-Eryani meets with Chair of Spanish Parliament Committee on Foreign Relations

FM discusses with Italian counterpart latest developments in Yemen

VP acclaims troops' heroic fighting against Iran-backed Houthi militiamen

FM, Italian SP review Yemen developments

Dep. Interior Minister stresses importance of international cooperation in combating terrorism

Al-Wali and Al-Qobati discuss strengthening cooperation with UNCTAD

VP congratulates Emirati counterparts on the Golden Jubilee of National Day

FM meets WFP deputy CEO

Yemeni-Turkish security cooperation discussed

Al-Saadi discusses with Norway's UN representative raising cooperation