[02/11/2017 08:59]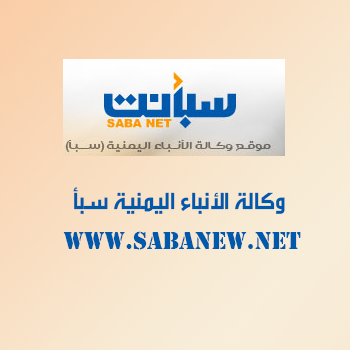 NEW YORK-SABA
Saudi Arabia has strongly condemned the UN committee's report which includes provision of USD 14 million to Houthi so-called ministry of education, while Houthi-Saleh'smlitias plant thousands of mines inside Yemen and along Saudi border.

The kingdom called for reconsidering the report presented to the committee to reflect incidents it ignored and called on all UN institutions to abide by the Security Council's related resolutions, including resolution 2216, confirming that the UN support to Houthi rebel militias is unjustified and unacceptable.

Houthi-Saleh's rebel militias have planted up to 50 thousand mines across Yemeni-Saudi border, said the Kingdom's speech delivered by the permanent representative of Saudi Arabia to the United Nations on Wednesday session for the Committees of the Political Issues and Ending Occupation (the Forth Committee) on Article 50 on mines.

The militias also planted tens of thousands of mines in Yemeni heavy populated cities and villages, added the speech, expressing astonishment and regret on not including these facts in the report.

" The militias have improved the mines and their manufacture in a way makes it easy to hide in local environment as resembling the stones and others things, a matter which complicates their dangers on civilians, ……thousands of civilians, including children and women, have fallen victims of these mines," went on the speech.

"Houthi-Saleh militias' violations have not been restricted on ground mines, but they mined the Red Sea near Saudi border, including mines in southern Red Sea off Midi Coasts, in Towak Island and in other areas, posing threat to international navigation lines and to international security and peace."

The Saudi delegation to the UN warned of using the UN support provided for the sake of demining for producing and updating more mines.




---

Three civilians injured among them child by Houthis' drone assault in Marib

Defense Minister visits headquarters of Joint Forces Command in Jizan

Masam removes 1,201 Houthi landmines within a week

70 breaches on Saturday by Houthi militias against the UN-sponsored truce

Houthi militias blamed for 1432 breaches of the UN-brokered truce in Taiz

Up to 165 breaches of the UN-brokered truce by Houthis over past couple of days

Human Rights Ministry condemns Houthi militias' crimes against civilians

Chief of Staff discusses with ICRC delegate situations of kidnapped in militia's prisons

Yemeni Network for Rights condemns Houthi burning of African immigrants' tents

PM visits Aden Refineries and reviews the steps to implement plan to restart it