[07/09/2017 02:57]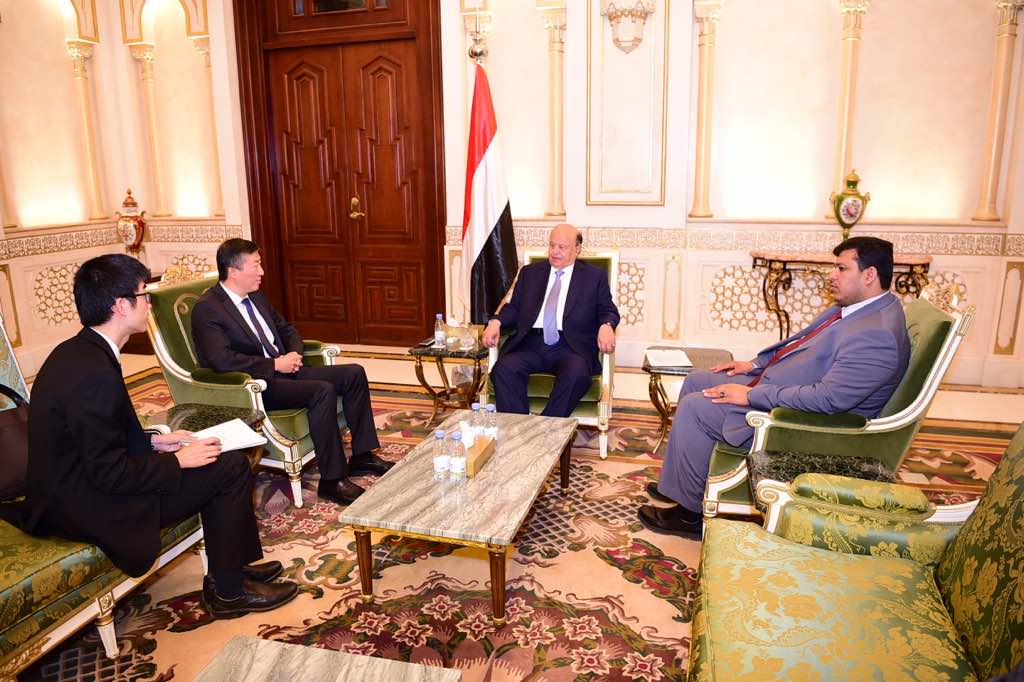 RIYADH-SABA

President Abdo Rabbu Mansour Hadi received on Thursday Chinese Ambassador to Yemen Tian Chi and discussed with him a number of issues of common concern and contribution of Chinese companies in field of reconstruction.

Activating cooperation agreements and making use of signed treaties between the two countries in different fields were also discussed.

President Hadi highlighted unique relations between the two countries in different fields and their positive and fruitful results, hoping for resumption of Chinese investments in Yemen and activating cooperation treaties the two countries signed in fields of oil, gas and telecommunications.

For his part, Ambassador Chi expressed his pleasure for meeting with president and congratulated him on Eid al-Adha, hoping peace, security and stability to the Yemeni people under their legitimate leadership.

Chi, who talked about preparations of the Republic of China for celebrating the 19th National National Conference of the Communist Party and its importance in boosting relations with friendly countries, noted to signing a number of treaties with Yemen's ministries of oil, telecommunications and information technology and information.


---

Yemen won't be fine as long as terrorist militias continue to kill & besiege our people, says Hadi

Hadi phone calls Marib governor to inspect situations

Hadi checks on health of Aden Governor, Minister of Agriculture

President Hadi orders probe into assassination attempt targeted Aden Governor, Agriculture Minister

President orders providing relief aid to those affected by the floods in Hadhramaut

President directs providing help to people in Hadhramout over heavy rains

President Hadi congratulates his Egyptian counterpart on the 6th of October Victory

President congratulates German counterpart on unity anniversary

President Hadi to Borrell: Our hands are still extended for peace

President Hadi meets German deputy foreign minister