[15/08/2017 12:53]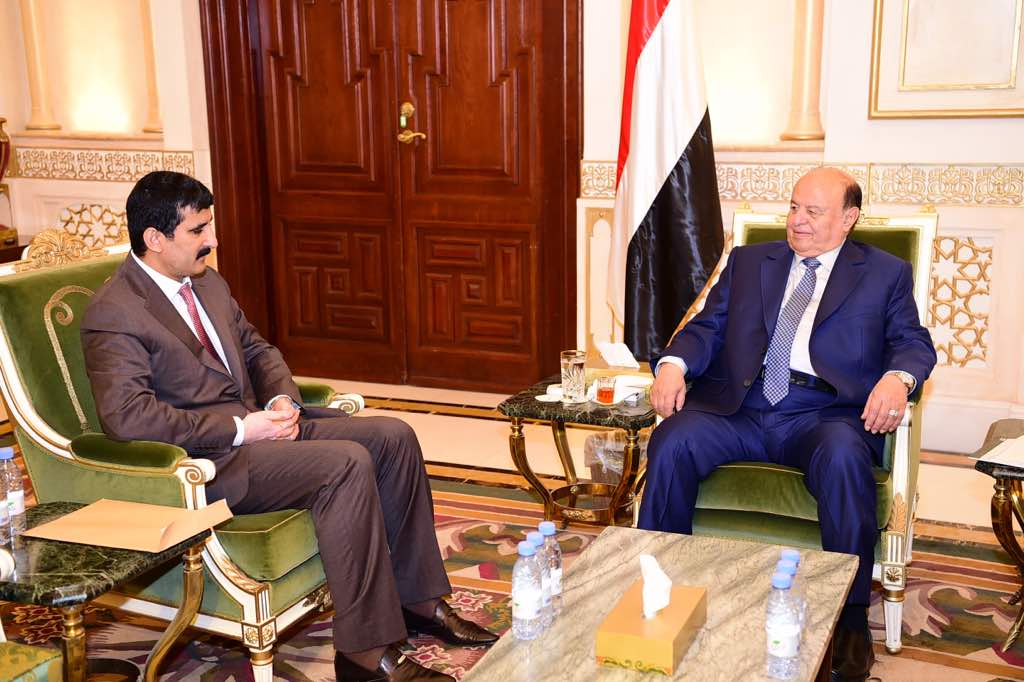 RIYADH-SABA
President Abdo Rabbu Mansour Hadi has issued directives of treatment all injured people in accordance with medical reports and lists attached by the province leaderships and in coordination with King Salman Center for Relief and Humanitarian Activities.

In his meeting with Governor of Sana'a Province Abdulqawi Sharif on Tuesday, President Hadi also directed of taking care of the National Army's soldiers wounded in warfronts of Nihm, Sirwah, Midi, Baihan and Baidha'.

Sharief briefed President on the latest developments in liberated districts and developments in warfronts, especially Nihm.
President issued directives of taking care of internal displaced people from Sana'a Province and providing them with health and other basic services.

He also ordered the local authority to normalize life in liberated districts, activating the state's apparatuses and reconstructing damaged road and bridges over Houthi-Saleh's war.

Governor Sharif, who informed President on the ongoing battles in different warfronts in Sana'a, thanked the the president for his care of the people and concern for liberating Sana'a Province from rebel militias.






---

President Hadi: Ages of Masters and Slaves gone, Yemeni peoples won't accept Iranian style-ruling

President congratulates Mauritanian counterpart on independence

Rajeh Badi sworn in as Ambassador of Republic of Yemen to Qater

President Hadi receives credentials papers of newly appointed ambassadors to Yemen

President Haid extols troops heroic fighting against Houthi militiamen

President Hadi praises Saudi positions supporting Yemen

President Hadi says we're open to all calls for peace, end war

President Hadi inspects conditions of people in Hodeida

President Hadi: Houthi militia proved warmonger

President Hadi phones Marib governor on latest developments