[18/07/2017 02:31]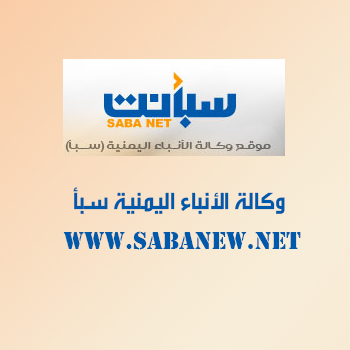 ALGERIA-SABA

Deputy Prime Minister and Minister of Foreign Affairs Abdulmalik al-Mikhlafi discussed with heads of Arab diplomatic missions here conditions Yemen is witnessing over Houthi-Saleh militias' coup against the state.

He reviewed incident sequences since the eruption of the peaceful youth revolution in 2011 to the coup carried out by Houthi-Saleh's militias and ending with war Yemen is facing now, confirming keenness of the political leadership and the government on realizing peace and ending people's suffering.

The war has never been a choice for the government, he said, but rebels imposed on the government to defend the people against the war they wage on them and responding to the people's aspirations of the modern civil federal state agreed upon by all Yemeni different political and social spectrums in the National Dialogue Conference.

He emphasized on people's rejection to be ruled by ignorant militias run by regional forces aiming to target Arab National Security, highlighting resistance of the people, who deterred influence of militias across the government even before the government's call for Arab interference.

He talked about government's concessions during the three rounds of talks held with rebels under the UN and acceptance of suggestions of the UN envoy to Yemen on handing over Hodeida and its port and withdrawal of the militias and formation of an economic committee to receive resources in Houthi-held areas to pay the salaries of the government employees.
He added but the militias rejected the suggestions, reflecting their rejection to peace.

"The government of Yemen acts responsibly towards its own people and seeks to achieve a real and sustainable peace while the militias do not recognize any commitment or responsibility towards people suffering," said Minister al-Mikhlafi.

He added that all what rebels do "is continuation of practices which reproduced lesions of the past imamate rule when famine spread at their held areas, no education and diseases erupted, cholera was the most dangerous one." With their acts they recall the three lesions; poverty, ignorance and disease."

Foreign Minister al-Mikhlafi praised the unified positions of the Arab and international community for supporting the legitimacy, highlighting the role of Arab Coalition led by Saudi Arabia and the United Arab Emirates for supporting the national army and the people resistance and regaining 80 percent of Yemen's areas from the militias.

For their part, Arab Ambassadors expressed keenness of their countries on realizing peace in Yemen and support of their governments to Yemen's government, hoping peace and stability to the Yemeni people.


---

Ministry of Industry decries Houthi militias for getting the Yemenis starving

Al-Eryani: Houthi Militia's escalation in Marib caused huge displacement wave

Prime Minister: We've to explore permanent solutions to power shortages

Baggash confers with Chinese diplomat over Houthi militias' escalations

Yemen participates in 26th session of the Committee on Science and Technology for Development

Eryani expresses surprise over international silence for Houthi abuse and atrocities against journalists

President al-Alimi: We're very keen to get all detainees released

Amb. Marmash seeks activating Yemeni-Iraqi agreements

Ksrelief distributes more than 169 tons of food aid in Marib

Yemen condemns settlers' incursion into the courtyards of Al-Aqsa Mosque