[10/07/2017 06:21]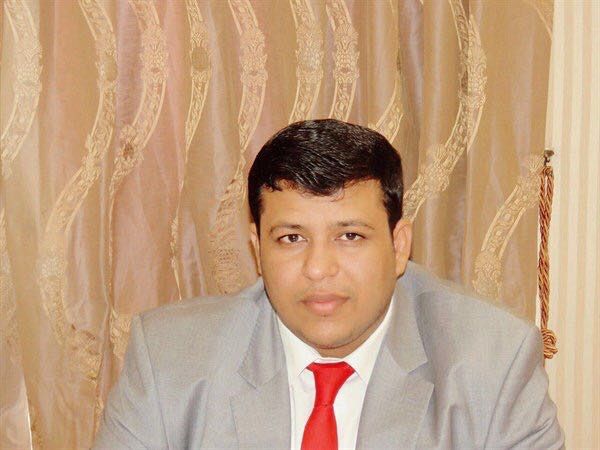 ADEN-SABA
The Arab coalition is firm about the restoration of the legitimate government and alleging, otherwise, about the faithful attitude of its leaders is a failed defamation attempt, the director of the presidential office Abdullah al-Alimi said.

Al-Alimi was refuting media allegations that the Arab coalition leaders have changed their position in favor of the formerpresident Ali Abdullah Saleh and that they are planning to bring his son, Ahmed, to power .

"Whenever the failed receive defeats, they set about spreading rumors demonstrative of their wishful thinking of return to power; they fabricate the rumoursin a way revealing their exhausted psyches," said al-Alimi.

"The intensity of rumours, purported as leaked facts, tell of a serious internal crisis the coup party are going through."
"Our goals are clear, our resolve to end the coup and establish the federal state i bigger than rumours, and the coalition is too truthful and faithful," he adds.

"When we say that the federal state is the resolution, that stems from our full grasp of the great compliexity of the south and north issues. Our people have paid a big price for infertile political experiences," he said.

"Any political act abiding by the agreed upon terms of reference for peace is welcome and will be met with the state and people's respect. Anything other than this, the Yemeni people can foil it, the same way as it stood up against the coup."
.




---

Yemenia Airlines calls on Houthis to lift restrictions on over $80 million of the company's balances in Sana'a

Emergency vaccination campaign in Marib targets 93 thousand children

Security Council's members renew support to UN Envoy for peace in Yemen

Jawf Governor discusses with Dutch diplomat displaced people's needs

President al-Alimi congratulates on anniversary of establishing China

President al-Alimi sends letter to UAE President

Chief of Staff discusses with US Ambassador aspects of military and security cooperation

Human Rights calls Intl. Community to take serious action against Houthi crimes

Erada and Bin Nahid lay foundation stone for completing Marib International Airport project

New IDPs camp inaugurated and alternative classrooms distribute in Marib at a cost of $406,000