[06/04/2017 02:43]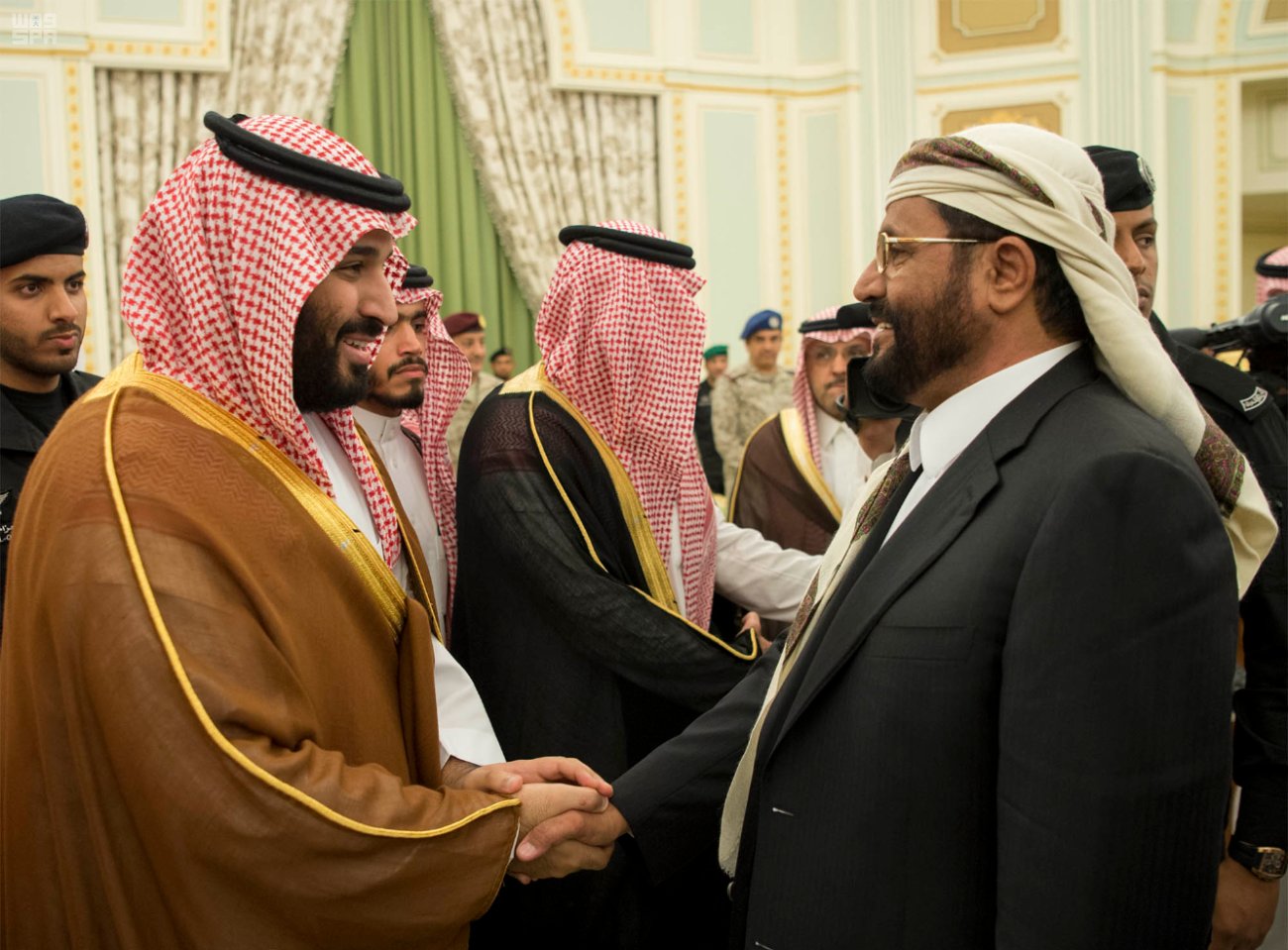 Riyadh- Saba

The Kingdom of Saudi Arabia sees Yemen as strategic depth to Arab Nation, said Second Crown Prince, Minister of Defense Mohammad bin Salman bin Abdul-Aziz while receiving senior sheikhs of Yemeni tribes Wednesday.

"It is the origin of Arab and Arab roots and our origin and customs belongs to Yemen," he said, adding the greatest mistake made by the enemy was trying to harm the depth of Arab and its roots, the Republic of Yemen. "This is what provoked Arab World to be on alert and the table was capsized on in recent year and half not only in Yemen but also across Arab and Islamic world."

He praised Yemeni men as saying they do not need help from their Arab brothers, if they are mobilized and stand firm, they will beat the enemy. But we, your brothers in Saudi Arabia, Gulf countries, Egypt, Sudan, Jordan, Morocco and the rest of Arab and Islamic world cannot see Yemeni man firmness without being in his side, he said

"We are with you in every pace to the last day of our life, as we were in the past and be in the future," he stressed.

It gives me honor to be among these men and among the origins of Arabs, he said adding; "it gives me honor to work with you."

He highlighted victories realized by the national army and people resistance in liberating governorates till they reached Sana'a's entrances.



---

F.alhusary: Al-Eryani meets with Chair of Spanish Parliament Committee on Foreign Relations

FM discusses with Italian counterpart latest developments in Yemen

VP acclaims troops' heroic fighting against Iran-backed Houthi militiamen

FM, Italian SP review Yemen developments

Dep. Interior Minister stresses importance of international cooperation in combating terrorism

Al-Wali and Al-Qobati discuss strengthening cooperation with UNCTAD

VP congratulates Emirati counterparts on the Golden Jubilee of National Day

FM meets WFP deputy CEO

Yemeni-Turkish security cooperation discussed

Al-Saadi discusses with Norway's UN representative raising cooperation