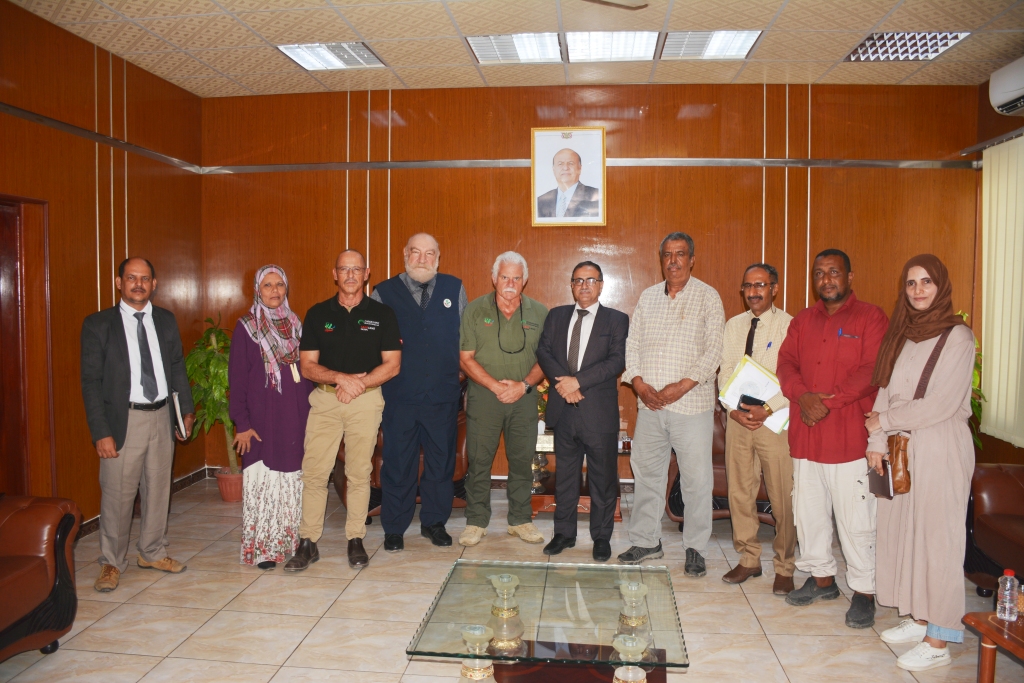 ADEN - SABA
The Rector of Aden University Dr. al-Khader Lassor met on Monday here with a delegation from KSrelief Center's Demining Project in Yemen "MASAM" included the Director of MASAM in the temporary capital Aden Dr. Zoba' Arrawi, Director of the Project's Operations in Yemen Jas Martinez and the expert Mr. John.
Dr. Lassor welcomed MASAM's team, promising active cooperation by Aden University, highly appreciating the significant role of MASAM in demining large number landmines laid down by the theocratic Houthi militia militants in different Yemeni regions.
The Director of MASAM provided a brief overview about the project's acheivements since it has started its demining mission in 2018 with the aim of getting Yemen free-landmines.