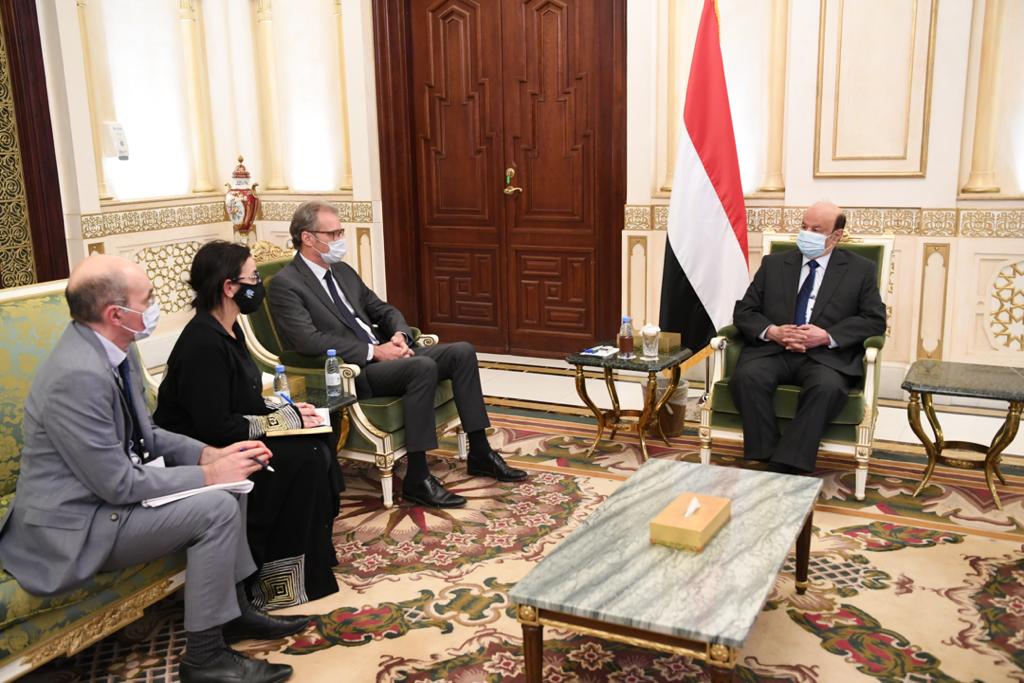 RIYDAH - SABA
The President of the Republic Abd-Rabbu Mansour Hadi stated that Yemeni-French relationships are deeply rooted and bilateral cooperation between the two countries is robust in different fields.
His comments came as he met Thursday with the French Ambassador to Yemen Christian Testu to say goodbye as Mr. Testu's tenure in our country has expired now.
President Hadi highly praised Mr. Testu's efforts to further enhance France's relations and cooperation with Yemen to serve the mutual interests of the two friendly countries, deeply appreciating his significant contribution to the international efforts aiming to establish peace in Yemen.
Hadi reiterated his position in support of peace based on the well-known terms of reference. He said" We're looking forward to establish peace that based on the recognized terms of reference, to stop the war and ease burdens our peoples struggling with".
President Hadi voiced appreciation and gratitude to the French government for its support to Yemen and its legitimate leadership, wishing Mr. Testu all the best in his future career.
The French Ambassador reaffirmed his country's support for the ongoing efforts to put Riyadh Agreement in place and the federal state proposal that Yemenis are looking forward to.