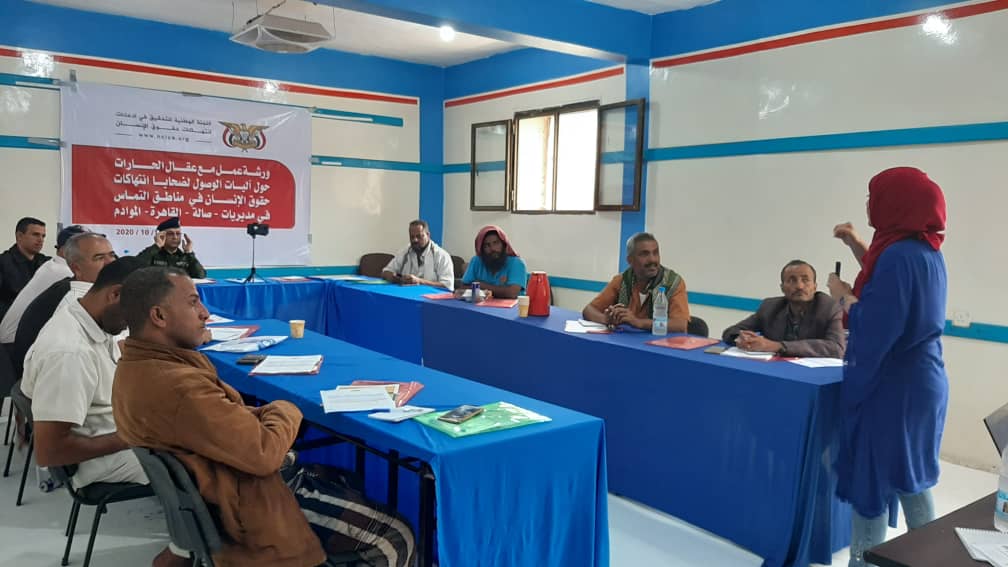 TAIZ - SABA
The National Commission for Enquiry into Human Rights Abuses has engaged the leaders of neighborhood on the frontline between government forces and Houthi militants in reporting human rights abuses that occur to their subjects.
The Commission organized a workshop that brought together 15 leaders of neighborhoods in Salah, Al-Qahiraand Saber Almawadem districts in Taiz city and acquainted them with the means to report abuses that have been associated with the six year armed confrontations.
The Deputy Manager of Taiz Police for Neighborhood Leaders Affairs Sameer Al-Ashbat acquainted the Commission's member Isshraq Almaqtari about the abuses that occur in those zones which continually receive Houthi shells and Houthi-laid booby traps and landmines keep causing civilian casualties.