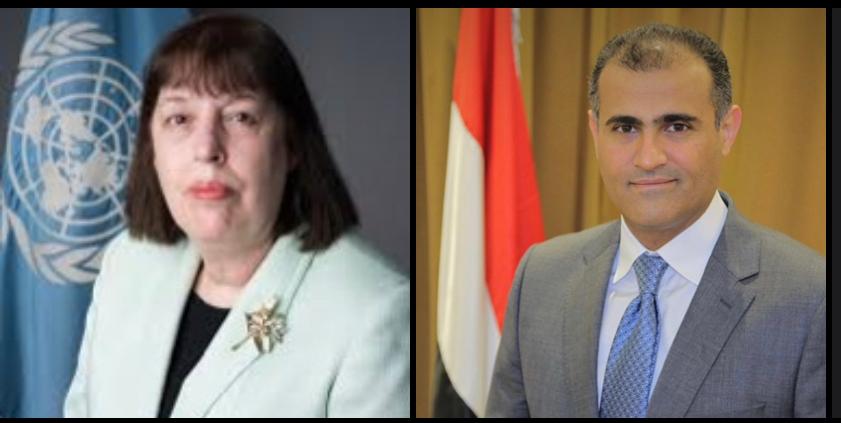 RIYADH - SABA
Minister of Foreign Affairs Mohammad al-Hadhrami discussed Tuesday with UN Children and Armed Disputes Special Representative Virginia Gampa means of protecting Yemen's children and making them away of conflicts and wars.
In the visual communication held in Tuesday, al-Hadhrami confirmed keenness of boosting cooperation with the UN for reporting on children's suffering aiming at protecting them against violations affecting their lives and future.
He stressed significance of finalizing the roadmap for banning children recruitment in cooperation with the regional team for protecting children.
He stressed punishing Houhti militia's leaders for recruiting children as soldiers and mobilizing thousands of children for sending them to warfronts.
For her part, Gampa praised the initial steps and measures taken by the government for protecting children and banning their recruitment in the army, praising cooperation between the government and the UN office for protecting children.