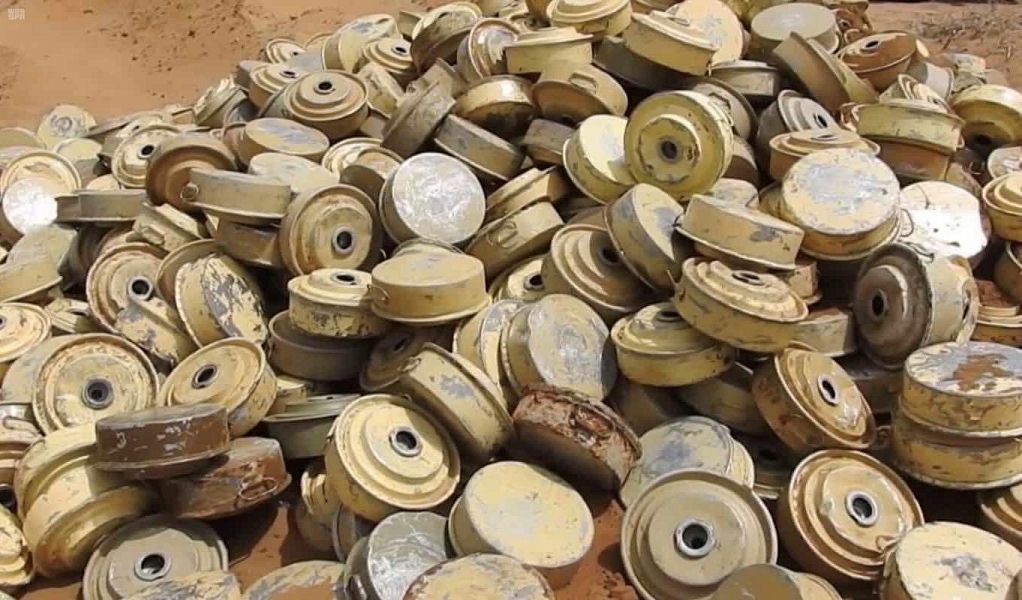 RIYADH-SABBA
KSrelief has extended the contract of the Demining Project in Yemen "MASAM" for one year at total cost up to $ 30 million and 495 thousand.
The project established to get Yemen cleared of landmines and explosive devices laid down by Iran-allied Houthi insurgents all over the Yemeni regions.
The project which is carried out by Saudi cadres and international expertise has managed to remove more than 167 thousand of land mines, explosive devices and UXOs.
General Supervisor of KSrelief Dr. Abdullah Arabiah said in a press statement that the KSrelief renewed the contract of "MASMA" out of the sense of humanitarian responsibility toward our brothers in Yemen.
He added that it is important to get Yemen cleared of the landmines that Houthi rebels planted randomly everywhere.