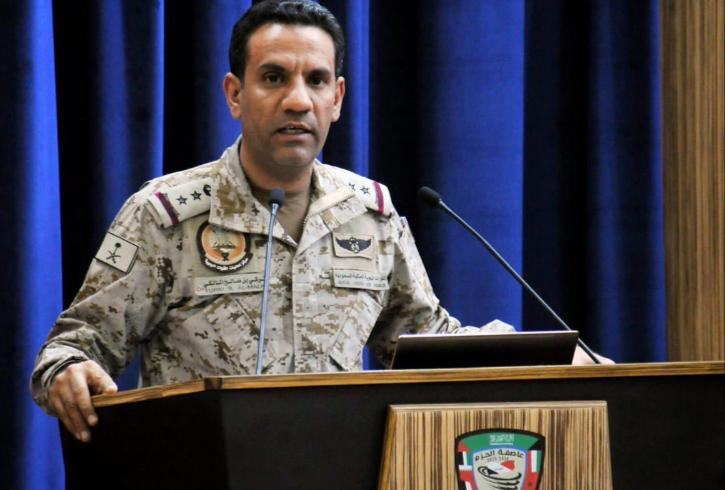 RIYADH-SABA
The Spokesperson of the Saudi-led Arab Coalition Forces in support of legality in Yemen Colonel Turki al-Maliki stated that the Coalition marine forces foiled Sunday morning a terrorist attack by Houthi militia in the southern Red Sea region.
In a press statement carried out by the Saudi News Agency (SPA) Col. al-Maliki said the marine forces managed to detect and destroy a remote-controlled boat laden with explosives.
The boat was launched from Hodeidah governorate by Iran-allied Houthi militiamen.
Al-Maliki added that the marine forces detected and destroy three marine mines over the past (24) hours in Bab al-Mandab Strait.
This brings total number of marine mines which were pulled out and destroyed up to (150) laid down by Houthi rebels in the Bab al-Mandab and South of the Red Sea.
" Houthi militia has turned Hodeidah governorate into a launching-pad to fire ballistic missiles, unmanned airieral vechiles and laden-bomb boats",said al-Maliki.