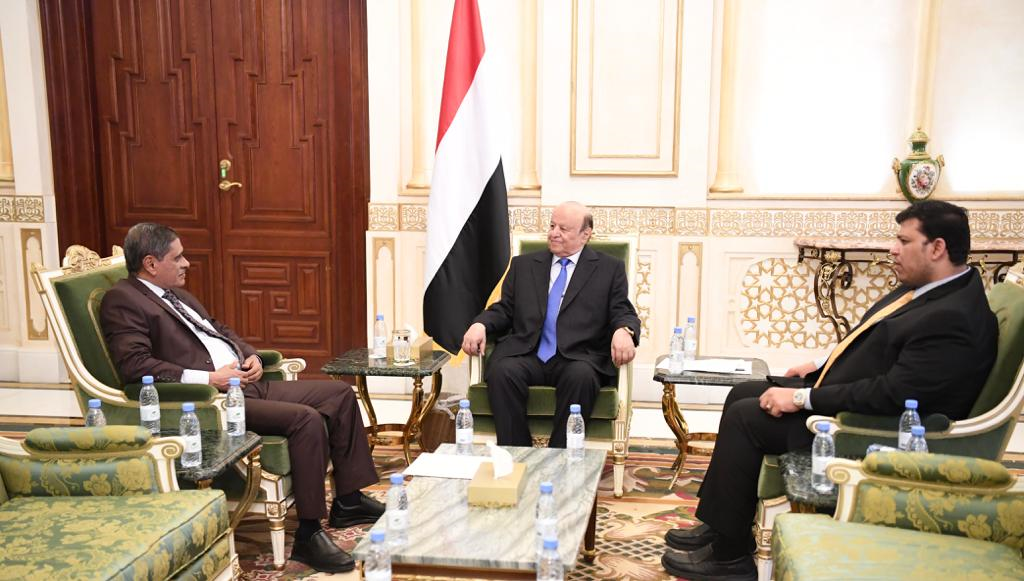 RIYADH-SABA
PresidentAbd-Rabbu Mansour Hadi gave instructions to the Governor of Hadramout Maj. General Faraj al-Bohssoni to get final arrangements accomplished to re-open Arryan international airport to serve the population of the governorate and entire Yemen.
Hadi's directives came as he met Sunday al-Bohssoni who detailed the President on the situations in the governorate and the efforts have been made by the local authority to improve basic services and speed up the development drive.
President Hadi urged more efforts to enhance security and stability and go on building and development.
Director of the Presidency Office Dr Abdullah al-Alimi was in attendance.