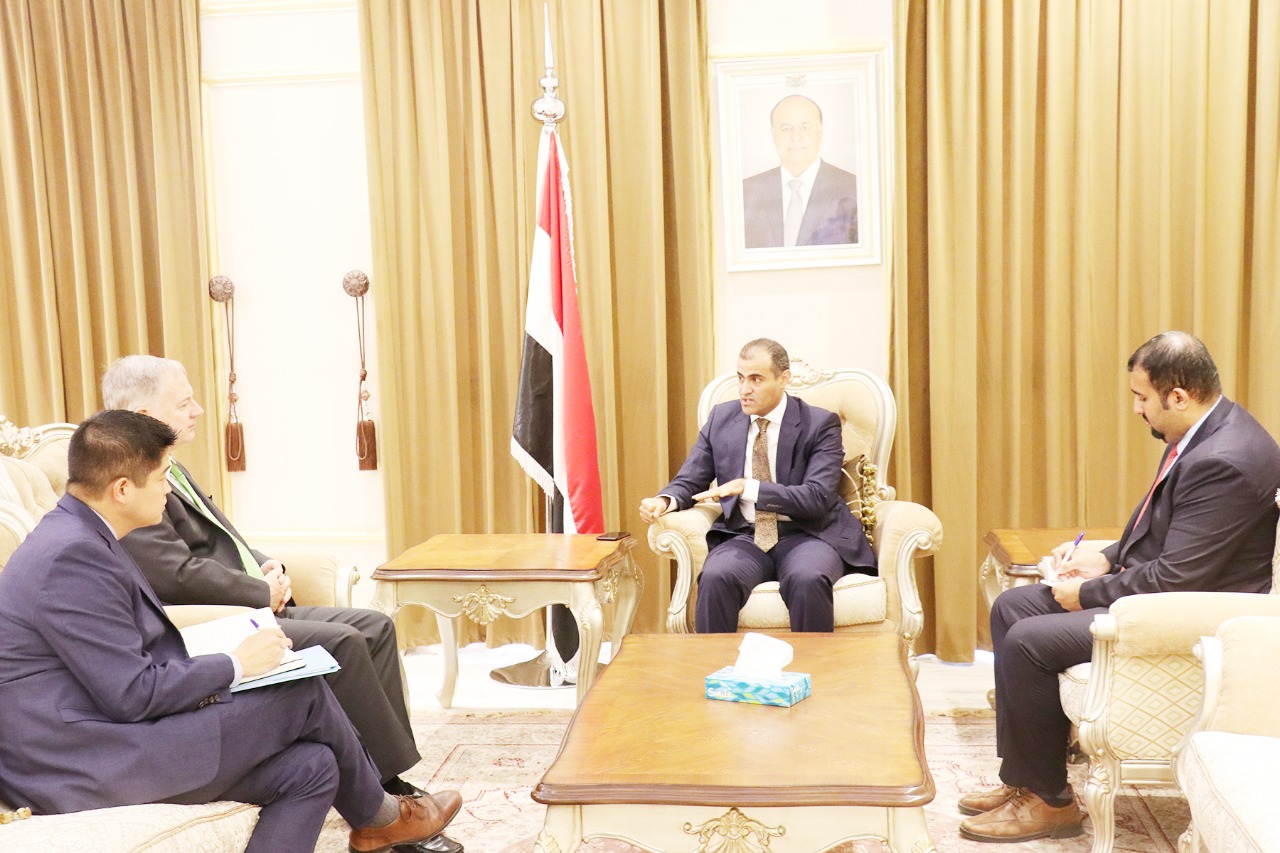 RIYADH-SABA
Yemen's Vice Foreign Minister has said the UAE's naming of its support to armed rebellion against the Yemeni government and its airstrikes against the government forces south of the country last month as "terror fighting" work is a truthless justification.
In a meeting with the US ambassador to Yemen Christopher Henzel, Mohammed al-Hadhrami said the pretext won't resolve the crisis.
Al-Hadhrami pointed out to the government's efforts to combat the military rebellion of the UAE-backed Southern Transitional Council militia.
As for the Houthi rebels in the north, he said the government is as always responsive and reactive to all the proposals of the UN peace mediator Martin Griffiths. .
He stressed the imperative of Houthi withdrawal from Hodeidah city and ports as per the latest peace agreement and as a precondition to government participation in any new peace consultations.
He deplored the repeated Houthi denial of UN experts access to an abandoned oil tanker off the Yemeni waters threatening a major environmental disaster. He said the UN especially the UN Security Council permanent members have not condemned the stubborn Houthi denial of access to experts and so the UN bears moral responsibility in the matter.
He hailed the Saudi call for dialogue and ending the rebellion in Aden. He called for correcting the course of the Arab Coalition to ensure the implementation of its noble goals, mainly the restoration of the Yemeni state.