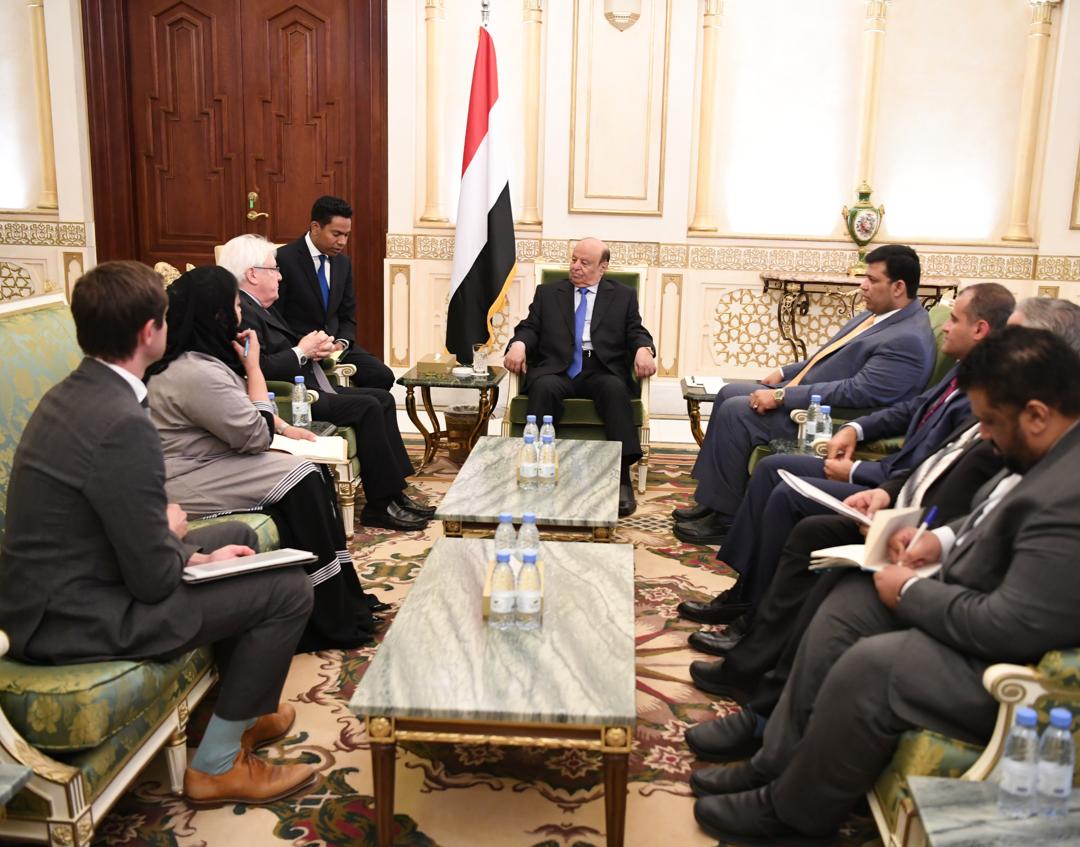 RIYADH-SABA
The UN Secretary Genera lAntónio Guterreshas affirmed his support to Yemen's unity, security, and stability, and to the legitimate government of President Abd-Rabbu Mansour Hadi.
In an oral message carried by Mafrtin Griffiths, his Special Envoy for Yemen, Guterresappreciated Hadi's attitude in favour of peaceful solution in the country. Guterres is also looking forward to meet Hadi soon in the UN headquarters.
Hadi and Griffiths then discussed ways to revitalize the peace process stalemated as a result of the stubborn Houthi attitude.
"Side problems and turmoils won't prevent us from working seriously to find final solutions for the Yemeni crisis," said Hadi.
He affirmed that he is with peace based on the three agreed upon terms of reference for peace; the GCC Initiative, the outcomes of the National Dialogue and the UN resolutions of relevance mainly resolution 2216 (2015).