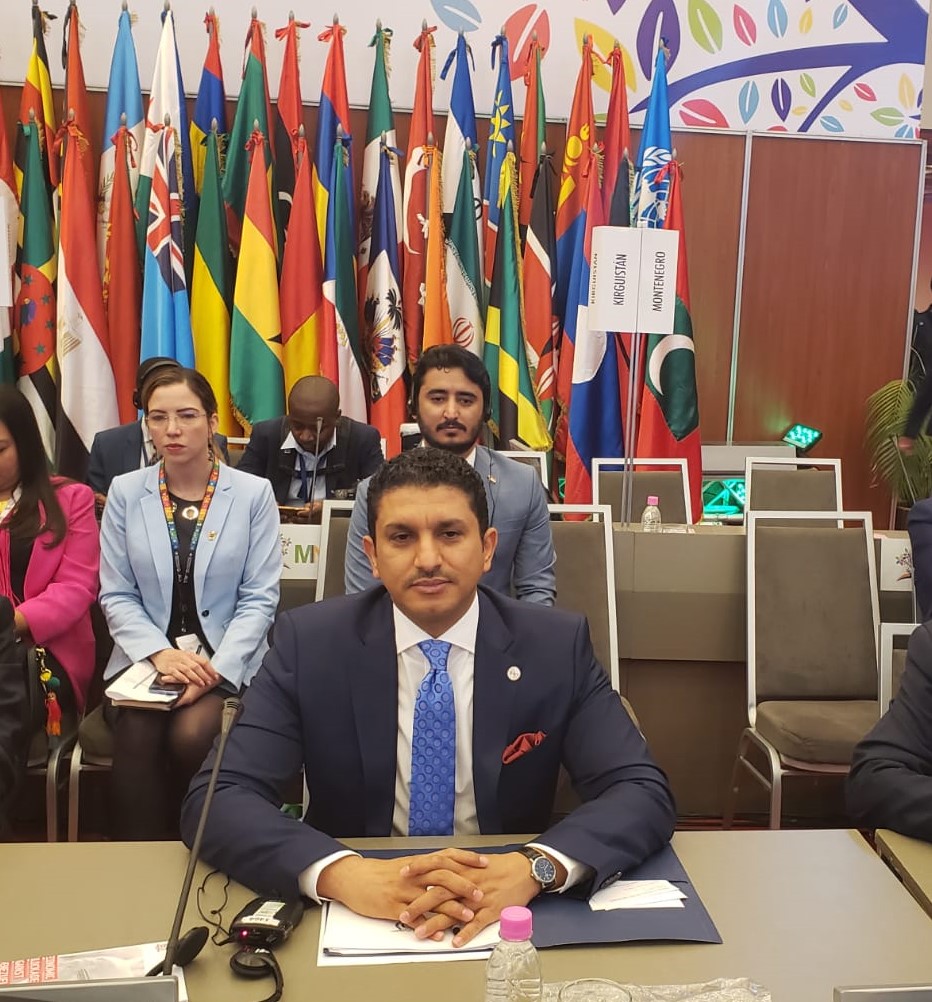 CARACAS-SABA
The Republic of Yemen participated Saturday in Non-Aligned Movement Foreign Ministers' meeting held here under the motto of "Boosting and Enhancing Peace via Respecting International Law."
Deputy Yemen's Permanent Representative to the United Nations Marwan Nu'man headed Yemen's envoy in the meeting.
Nu'man confirmed in Yemen's speech he delivered in the meeting significant of commitment to the movement's principles led by non-interference in internal affairs of member countries and respecting their sovereignty and safety.
He pointed to efforts of realizing peace in Yemen and concessions made by the government of Yemen for reaching to sustainable peace based on the three references; GCC Initiative, outcomes of the National Dialogue Conference and UN Resolution 2216.
He pointed to Houthi militia rejection to implement Stockholm Agreement and reviewed major crimes committed by Houthi militia against Yemeni people, calling international community to take necessary measures towards them.
He pointed to Houthi continuous firing of ballistic rockets against civilian targets in Saudi Arabia, in a stark challenge to international community.