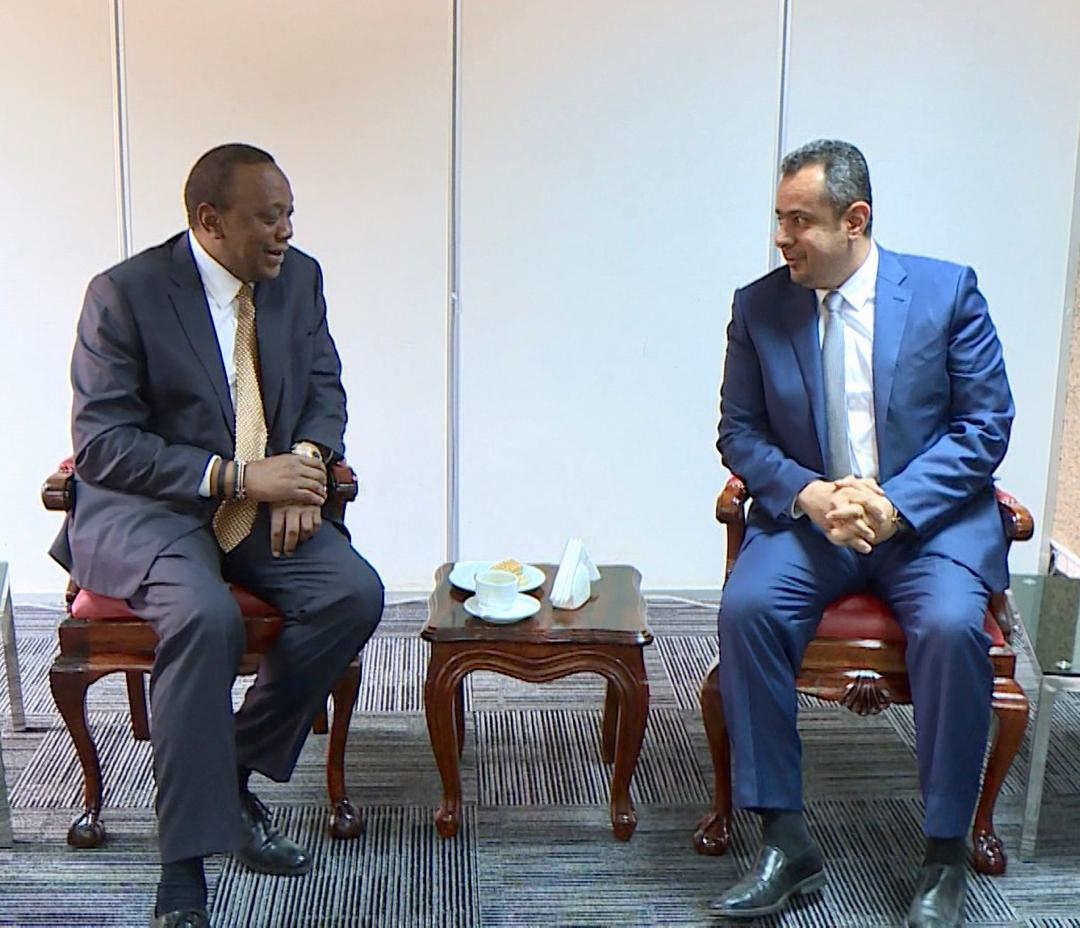 NAIROBI-SABA
President of the Republic of Kenya Uhuru Kenyatta received Wednesday in the UN Premises here Prime Minister Ma'een Abdulmalik on the sidelines of the meetings of the First Session of the United Nation Habitat Assembly.
Prime Minister conveyed best wishes of President Hadi to President of Kenya, thanking Kenyan government for firm and continuous support to Yemen's legality and rejecting militias' coup against the state.
The two parties exchanged view pointes on regional and international developments, including developments in Yemen and continuous efforts for ending the coup and restoring the state's institutions with support of Saudi-led Coalition.
The meeting confirmed joint keenness on improving and boosting relations between the two countries.