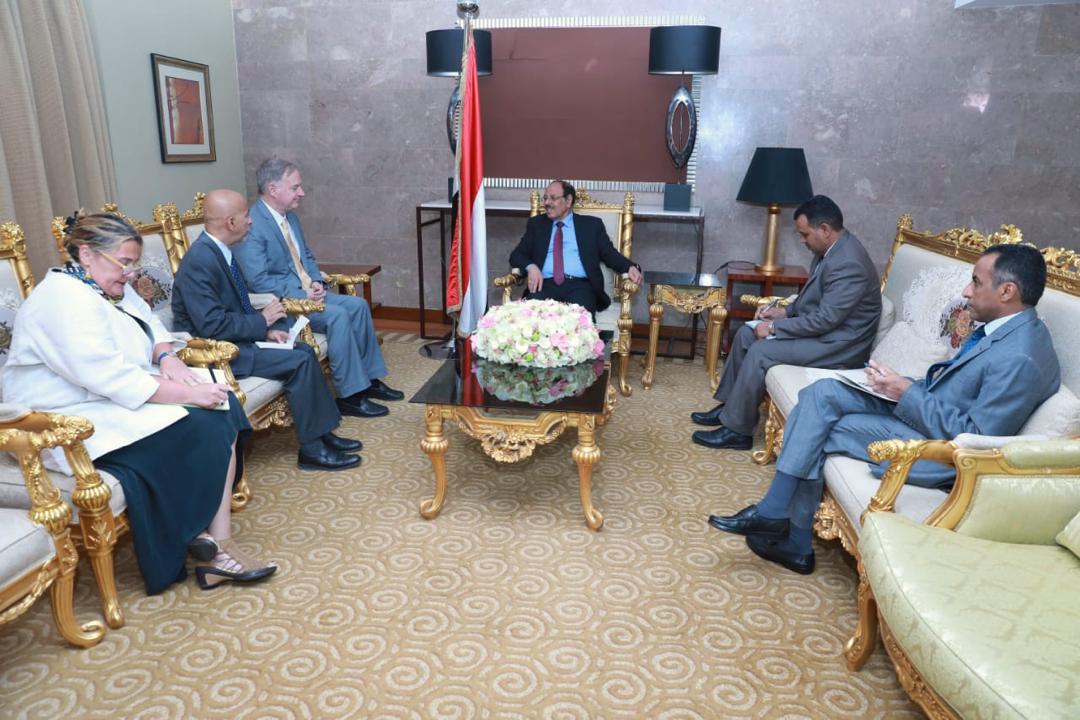 RIYADH-SABA
Vice President Ali Mohsen Saleh has briefed the new US ambassador on the catastrophic humanitarian crisis brought upon the Yemeni people by the Houthis who mounted the coup'd'état of September 2014 and triggered the ongoing conflict.
In a meeting with Christopher Henzel here on Wednesday, the Vice President said the militia have been rejecting peace and committing the atrocities of murder, abduction, tortures, intimidation and starvations of Yemeni civilians ever since they mounted the coup.
He asserted the Yemeni government's commitment to counter the Houthi coup and Daeshi terrorism at the same time.
As for the conflict with the Houthis, he renewed the government's preference of a lasting peace based on the agreed upon terms of reference and the government's rejection of any attempt to circumvent those references.
He hailed the US cooperation with Yemen in military fields including in fighting terrorism and curbing the Iranian interferences in the region.