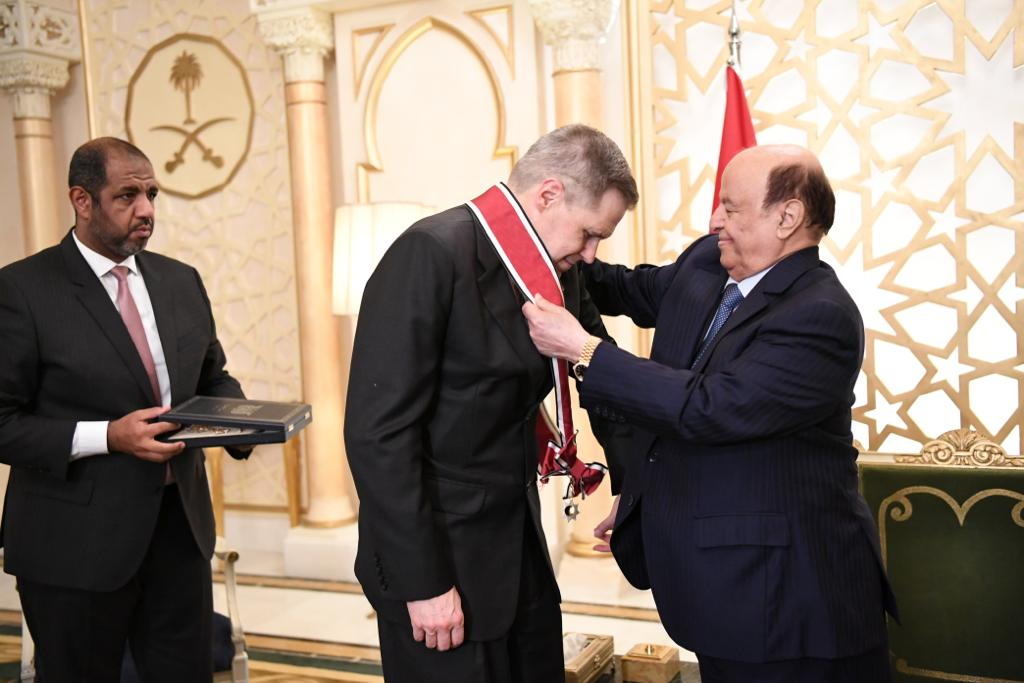 RIYADH-SABA
President Abd-Rabbu Mansour Hadi awarded U.S. Ambassador to Yemen Mathew Tuller the Yemeni Unity Medal in recognition of his significant efforts he made to further boost Yemeni-American relations during his tenure in our country.
President Hadi honored MrTuller on Saturday as he met with him to say goodbye as his tenue in our country has expired now.
President Hadi highly praised MrTullers's effective role he played during his mission in supporting Yemen's legitimate leadership, unity, security and stability.
The President deeply appreciated Tullers's significant contribution to the efforts aiming to establish peace in Yemen that is based on the three terms of reference including the GCC's Initiative, its executive mechanism, outcomes of National Dialogue and International Security Council resolution 2216.
Hadi wished Tuller all the best in his future career.
For his part, the American Ambassador voiced pleasure to be honored and to have contributed to support Yemen and its legitimate leadership's efforts to cope with current crisis.